Mt. Rainier National Park
We could not get a camp site reservation prior to September 5, so we arrived at Mt Rainer on Labor Day. The trails were still busy that day but the camp ground was almost deserted. We had planned to stay for a few days of hiking but the lowering clouds completely obscured the mountains. When the temperature rapidly dropped (snow level at 7000 feet) and heavy rain arrived overnight we departed for Spokane to have a small chip in the windshield repaired.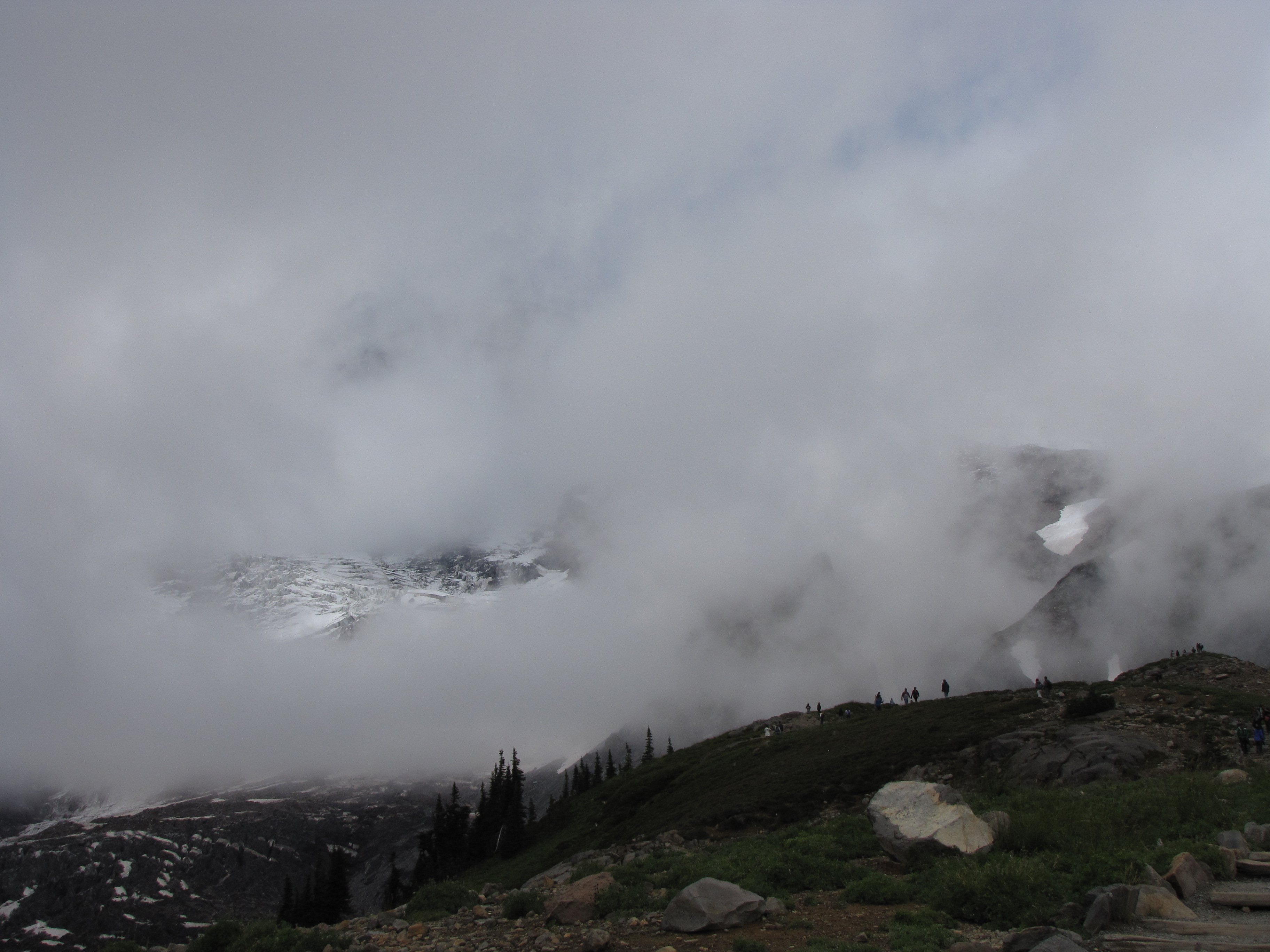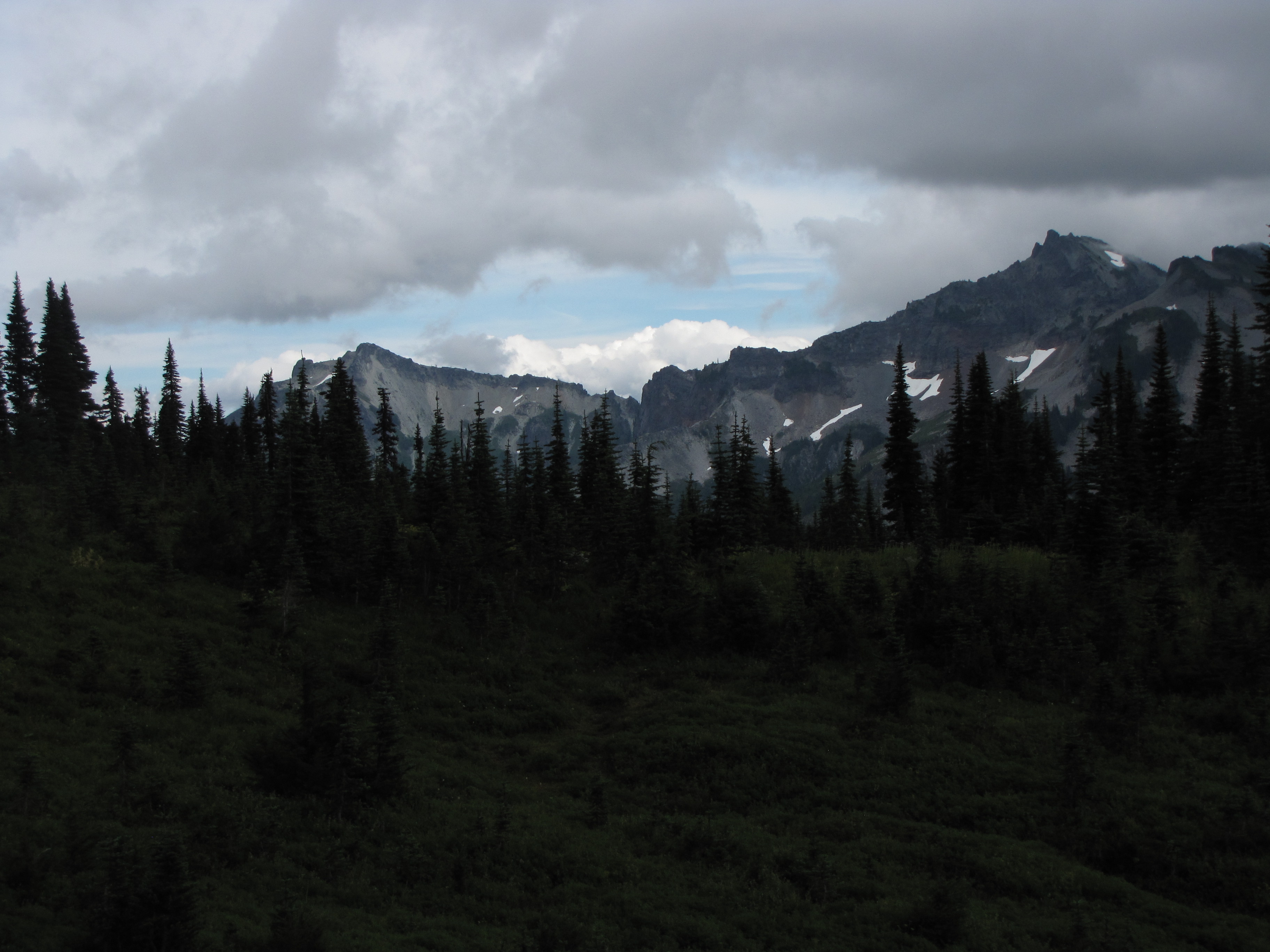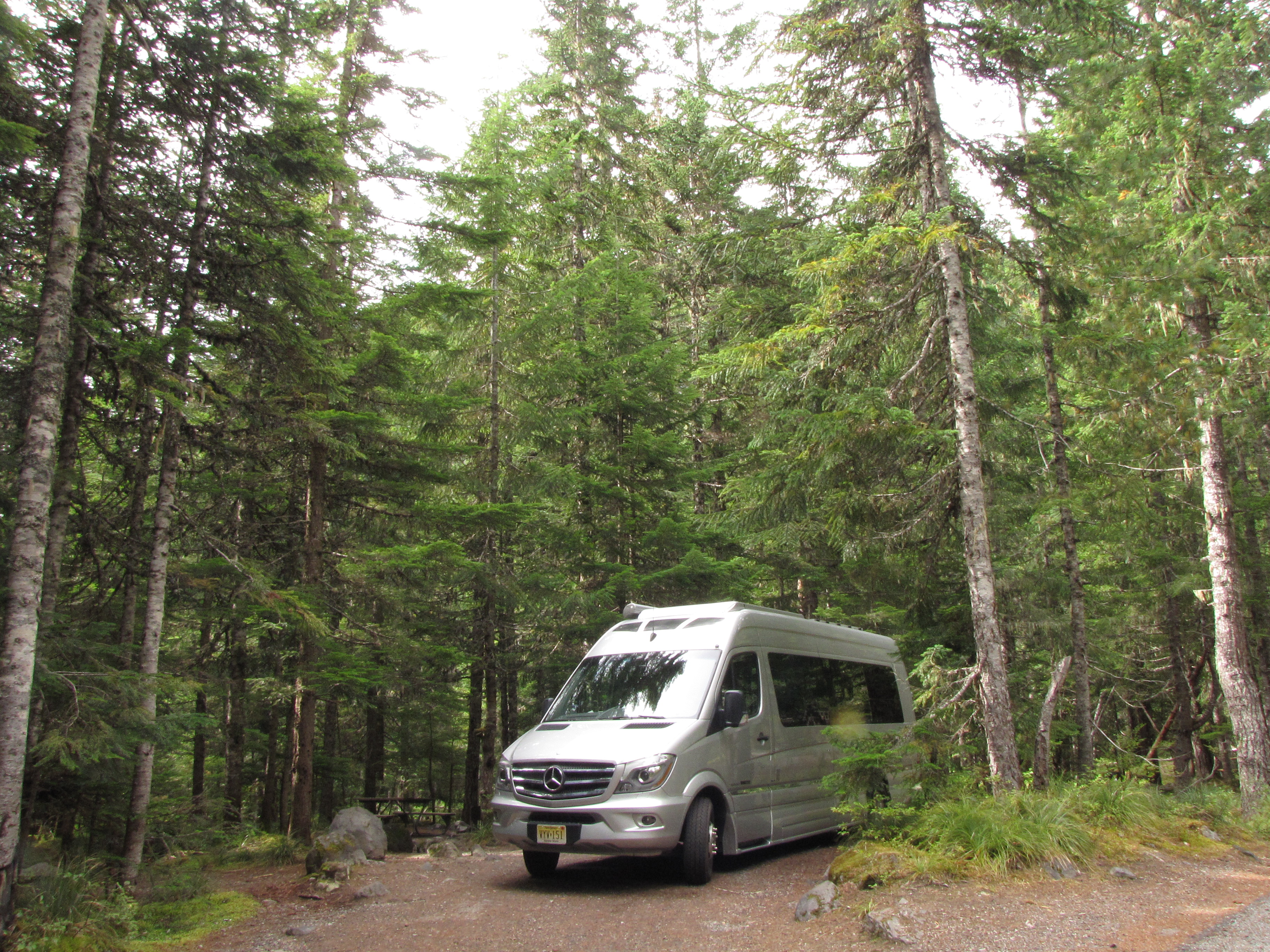 Idaho and Montana is Lewis and Clark Corp of Discovery territory

Quilts! Quilts! And More Quilts!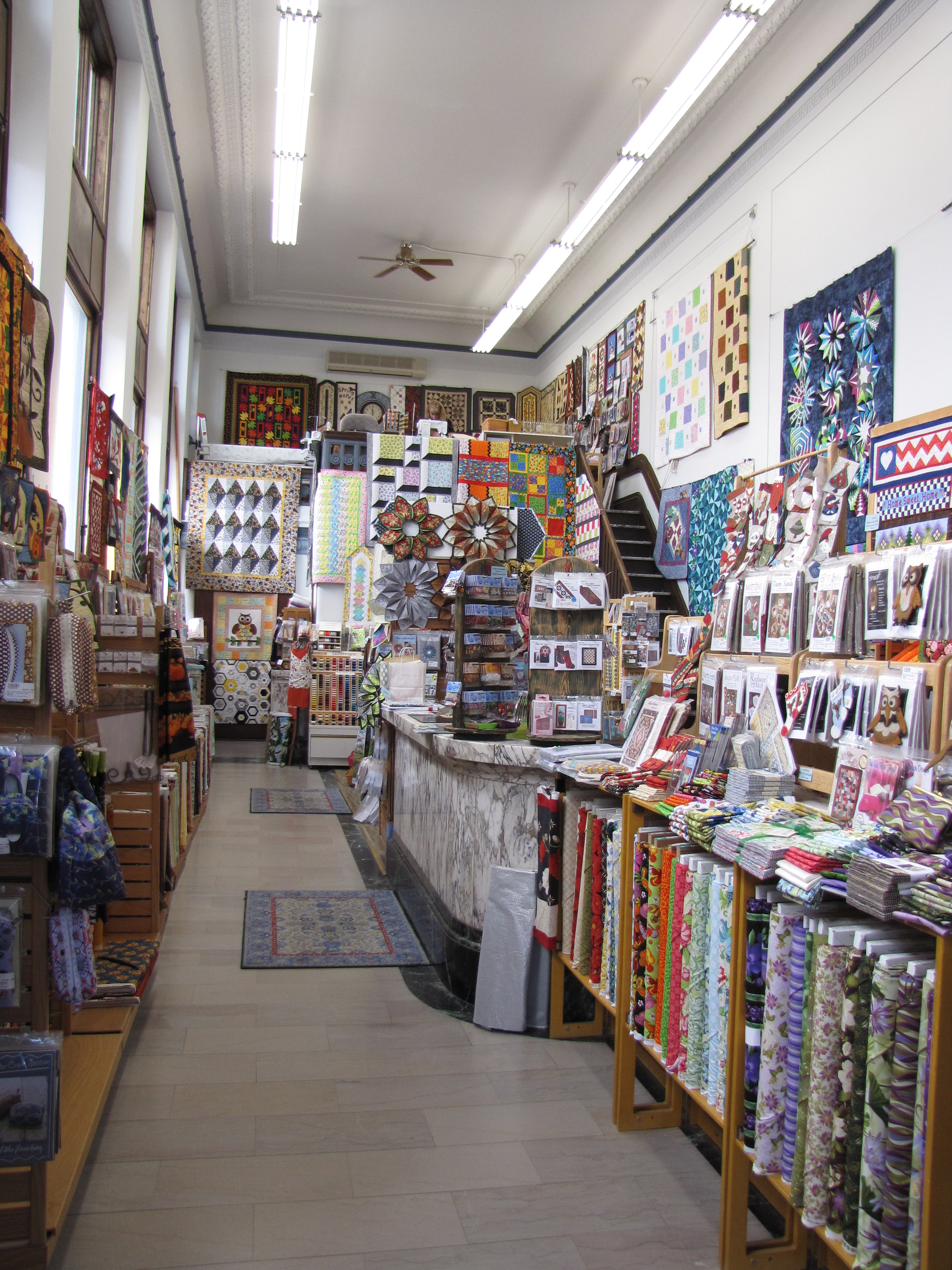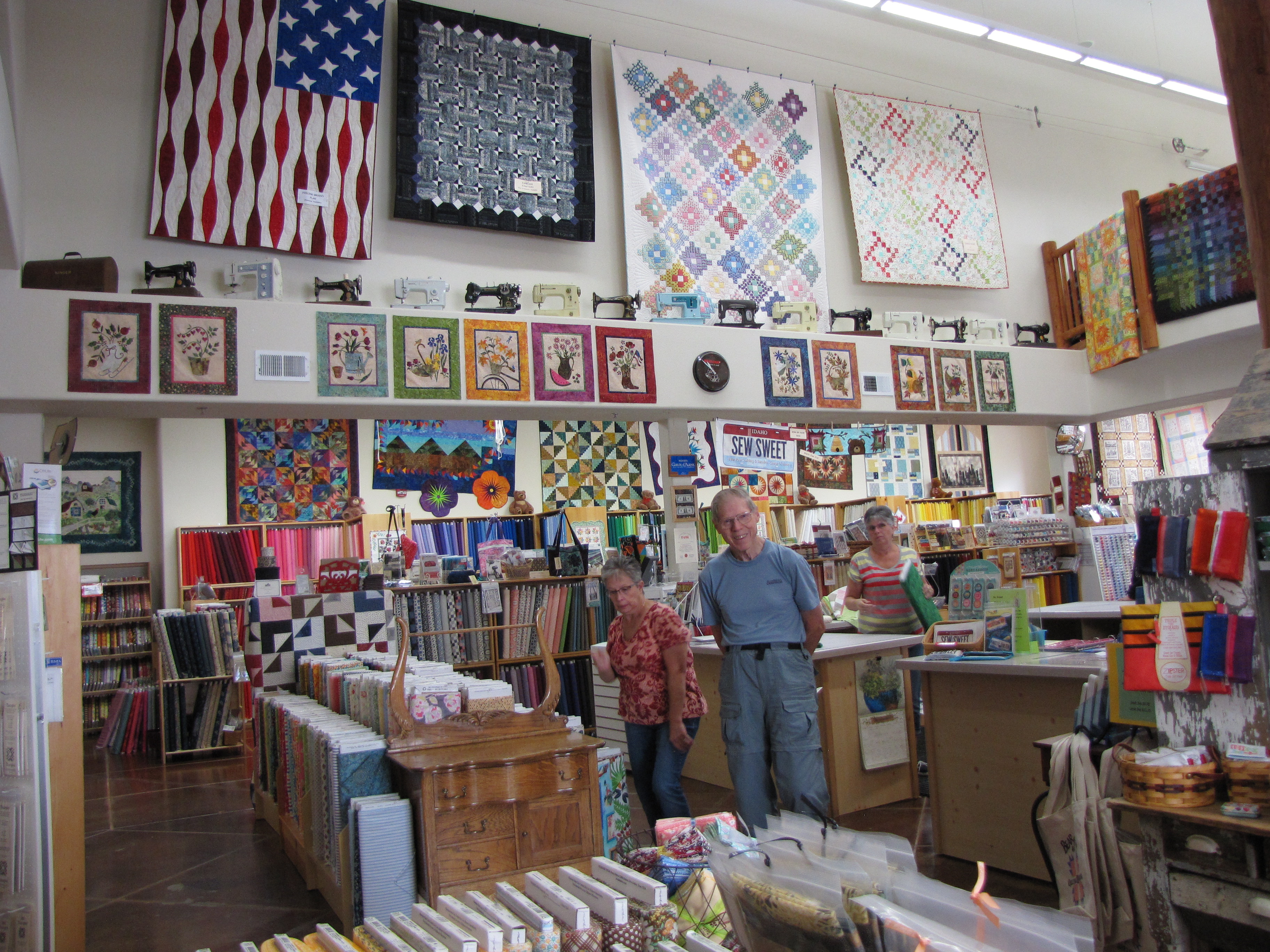 In the northwest there are numerous shops to explore. Two recommended stops are Quilter Corner in Deer Lodge, Montana and Bear Paw Quilts in Couer d'Lene, Idaho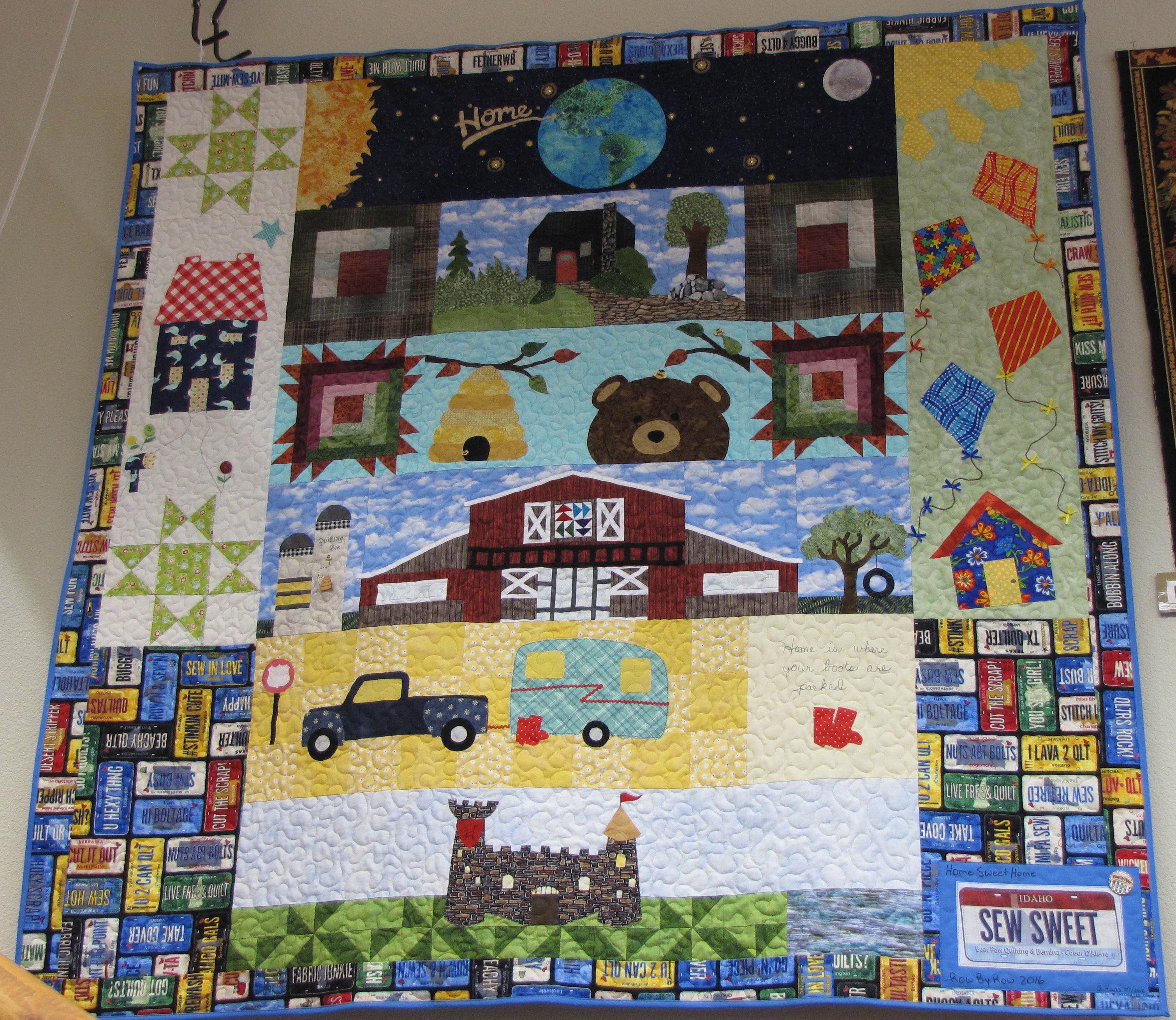 A finished Row by Row project
Also in Deer Lodge is the Grant-Kors Ranch Historic Site, a well preserved prosperous Montana cattle ranch established in 1862. At one time cattle from this ranch grazed on over 1 million acres of open grassland. The Victorian furnished house itself is worth a visit. Jim passed on the cowboy coffee authentically prepared at the chuck wagon.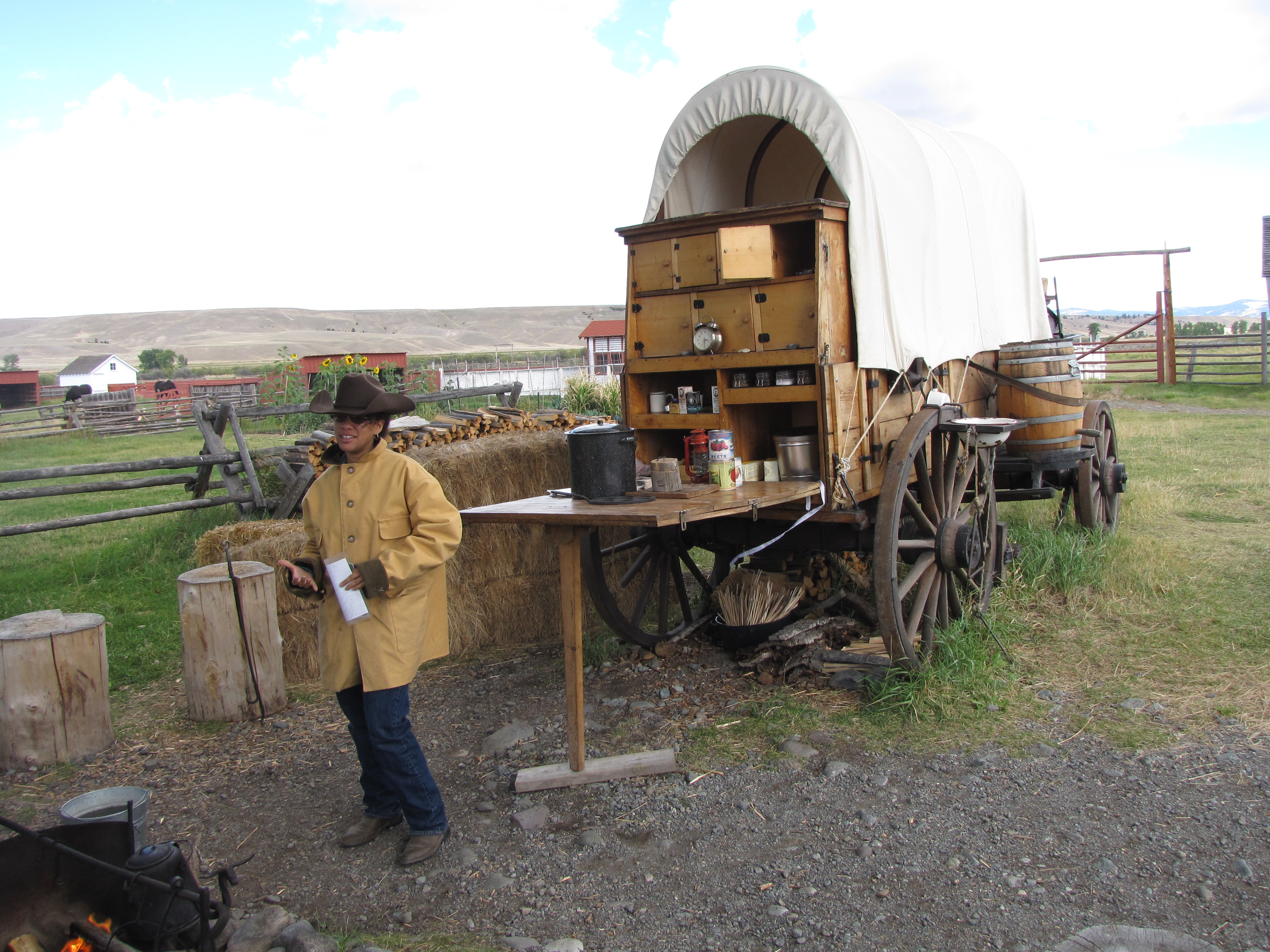 "Grandfather Cuts Loose the Ponies" appeared suddenly on a ridge above the rolling prairie. This sculpture of full size galloping wild horses was begun in 1989 and is yet to be completed.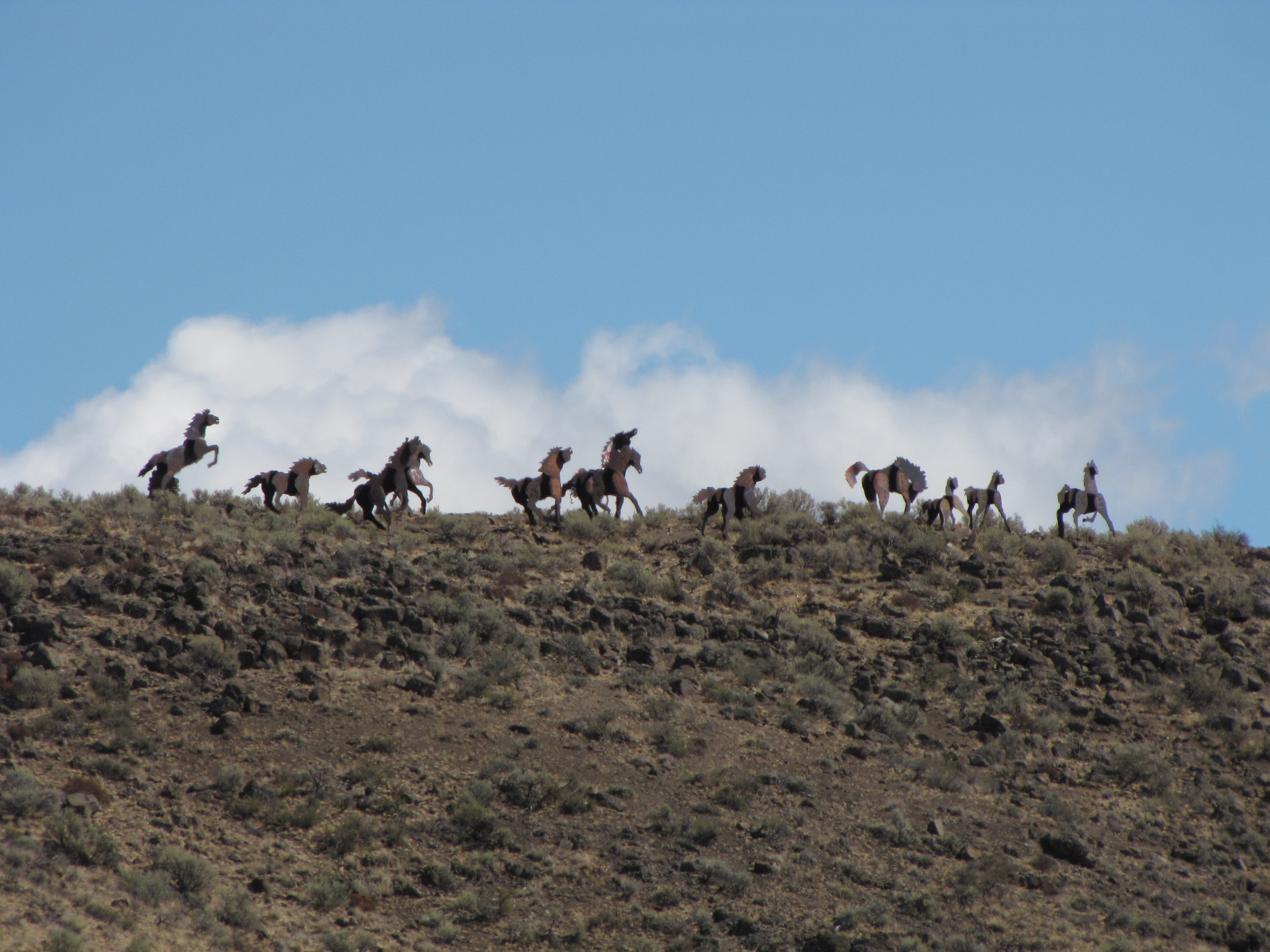 Time for harvesting
The endless fields of crops (corn, soybeans, sunflowers, milo or sorghum, rye, wheat) in South Dakota, Iowa, Illinois and Indiana are about ready for harvesting. How different this was from our previous March trips across this area from Colorado.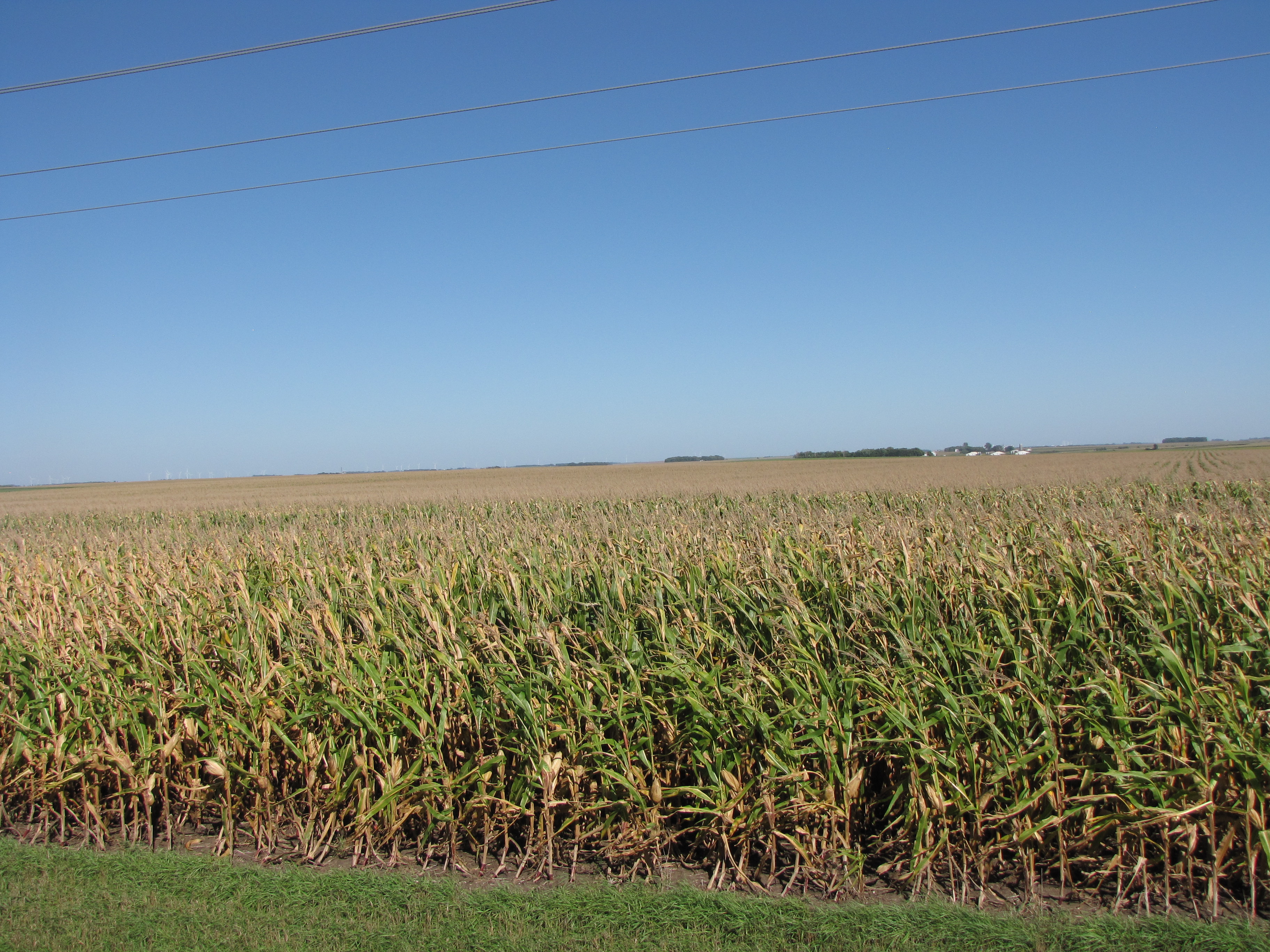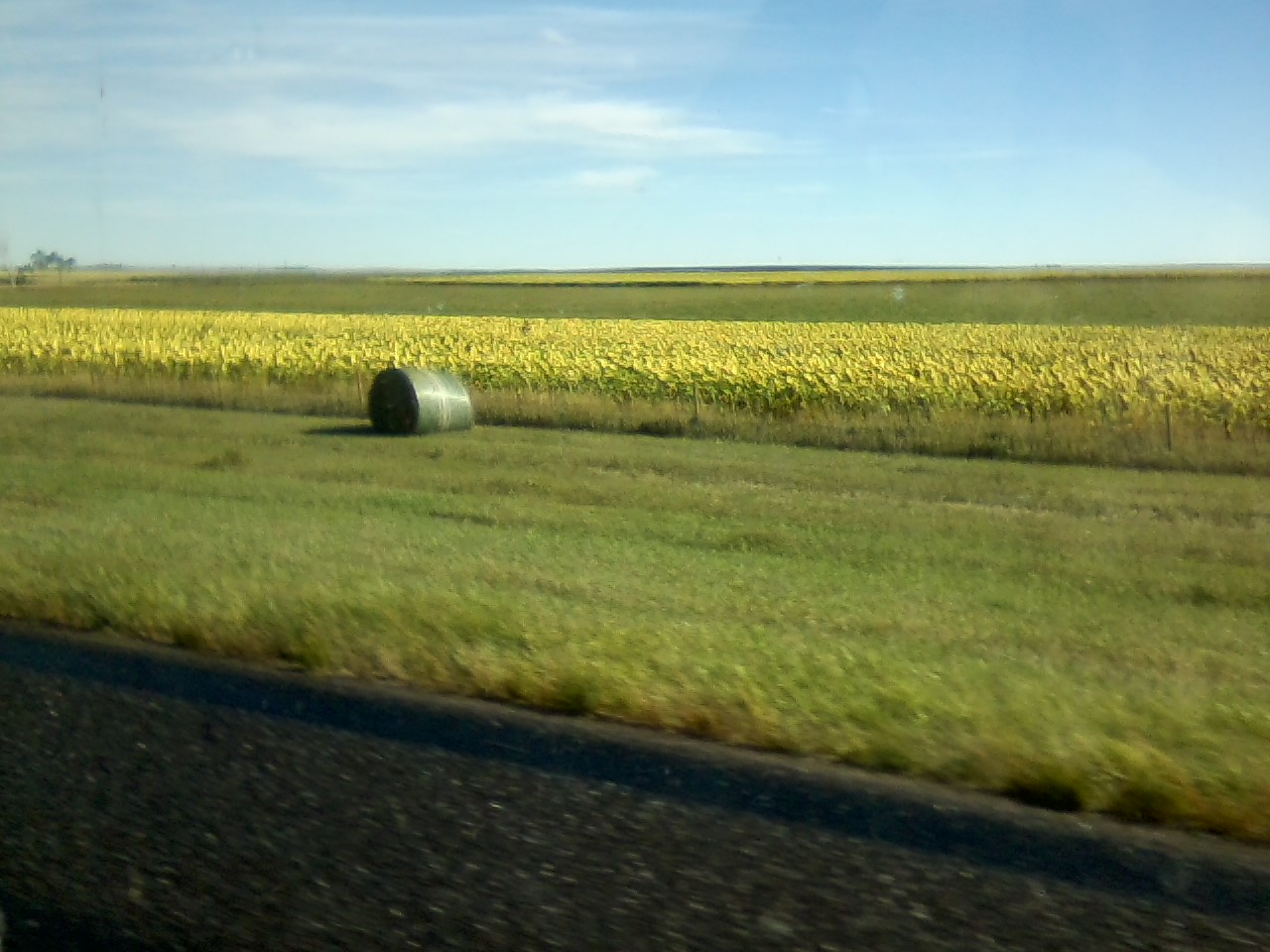 "Rockin 2016"
Past up the 5 cent coffee at Wall Drugs but did stop at the Corn Palace in Mitchell, South Dakota.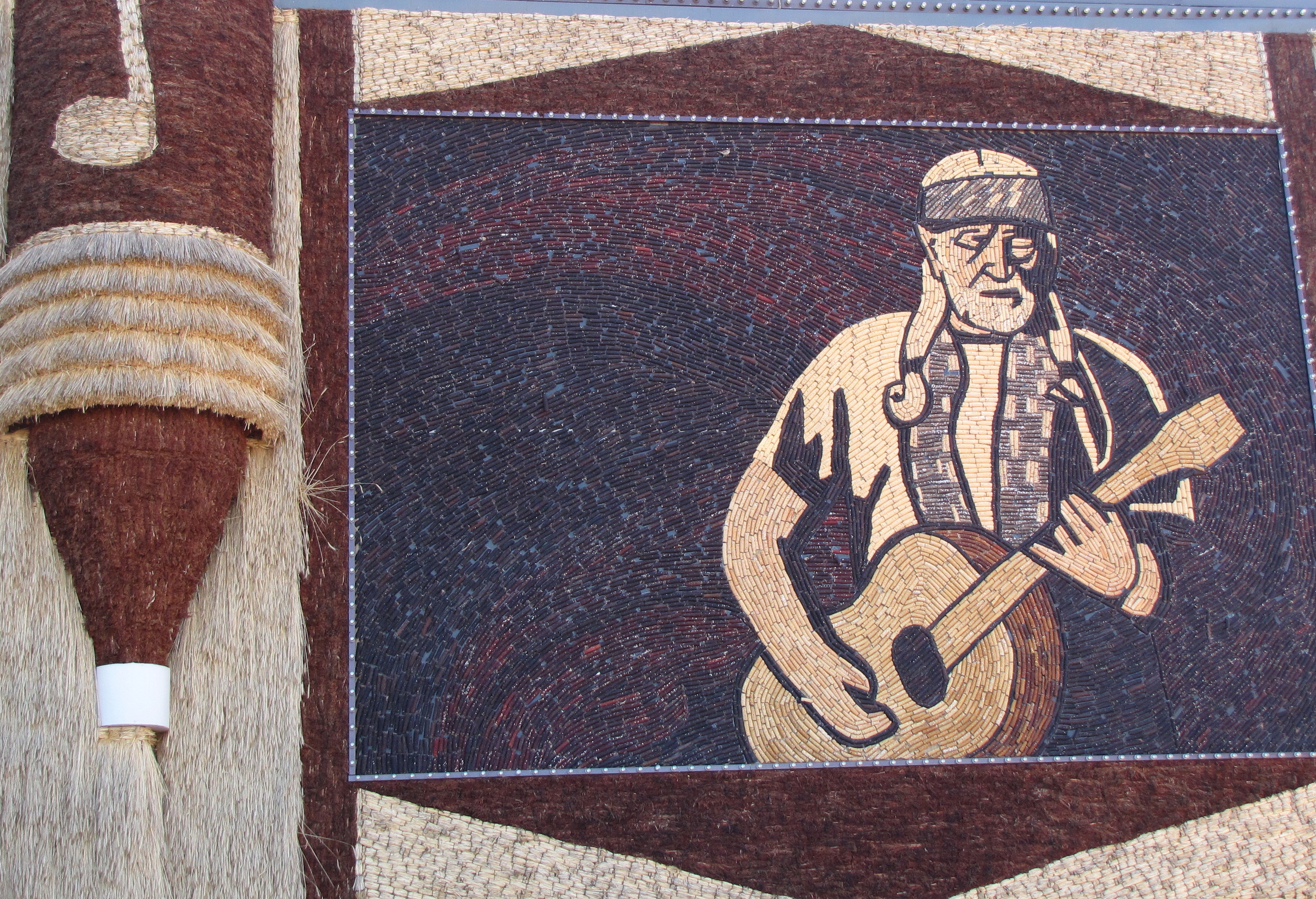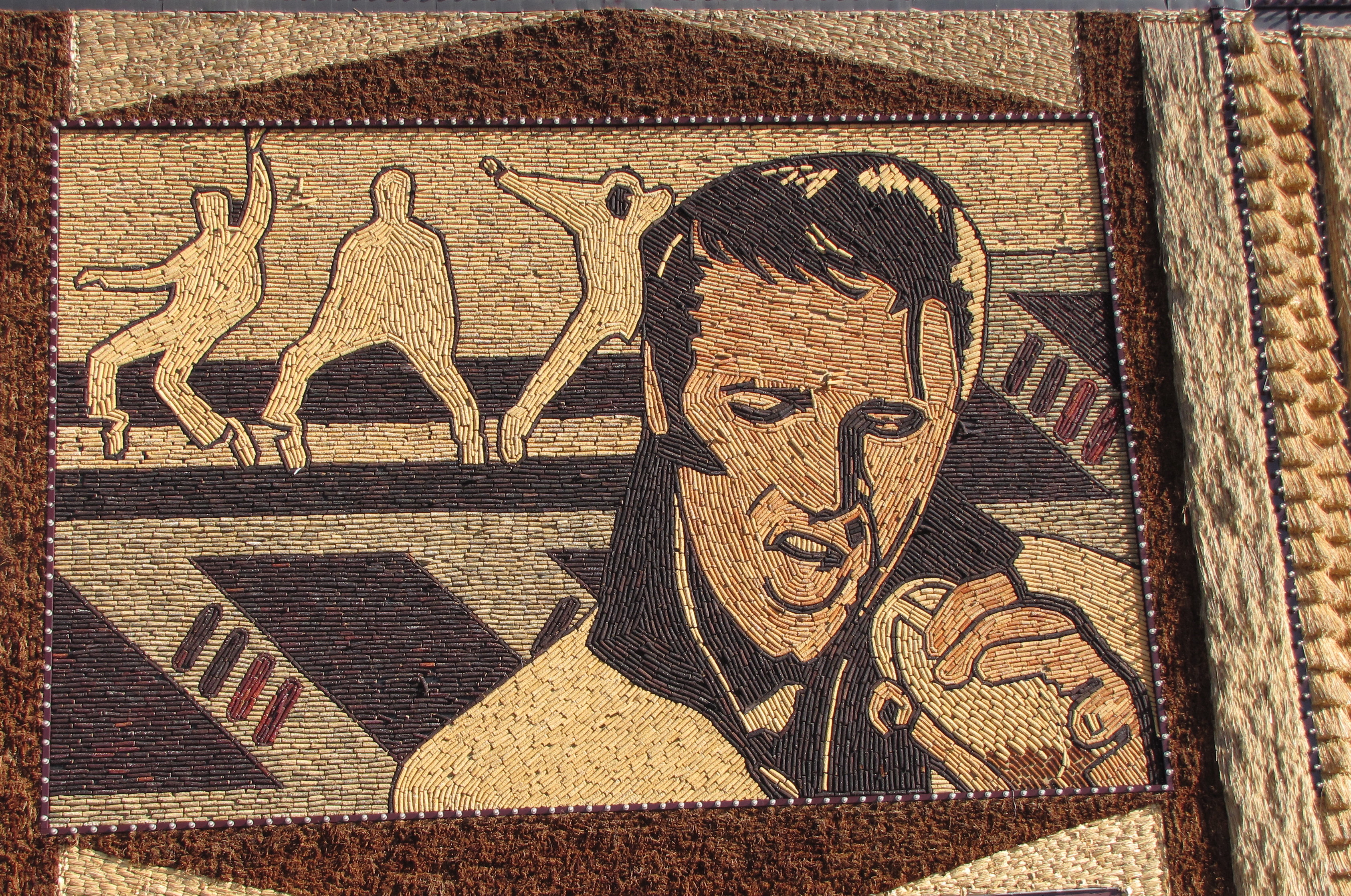 Question for the Day
Leaving western Washington we crossed Puget Sound on the historic Tacoma Narrows Bridge. What is "historic" about this bridge?
We are now home!
Total trip was 12,680 miles.
This is our last posting for this trip.
Good bye for now
It sure has been fun.
Return to Alaska trip