After spending two days in Homer, Alaska enjoying halibut at Captain Pattie's Fish House on the Homer Spit, the mountain views across sheltered Kachemak Bay, and the beach walks at low tide, we have changed direction and are now heading to the north again. We did have a very nice Stout at the Grace Ridge Brewery in Homer. So nice that we bought a growler (64 oz) to carry with us. The quilt shop for the Row by Row pattern was in the local drug/hardware store. It reminded us of the years ago Five and Ten but with much more stuff. Jim was amazed at the selection of shoves, spades and clippers and Carolyn at the fabric packets and quilting kits. Being this far south we actually had darkness for a few hours each night in Homer.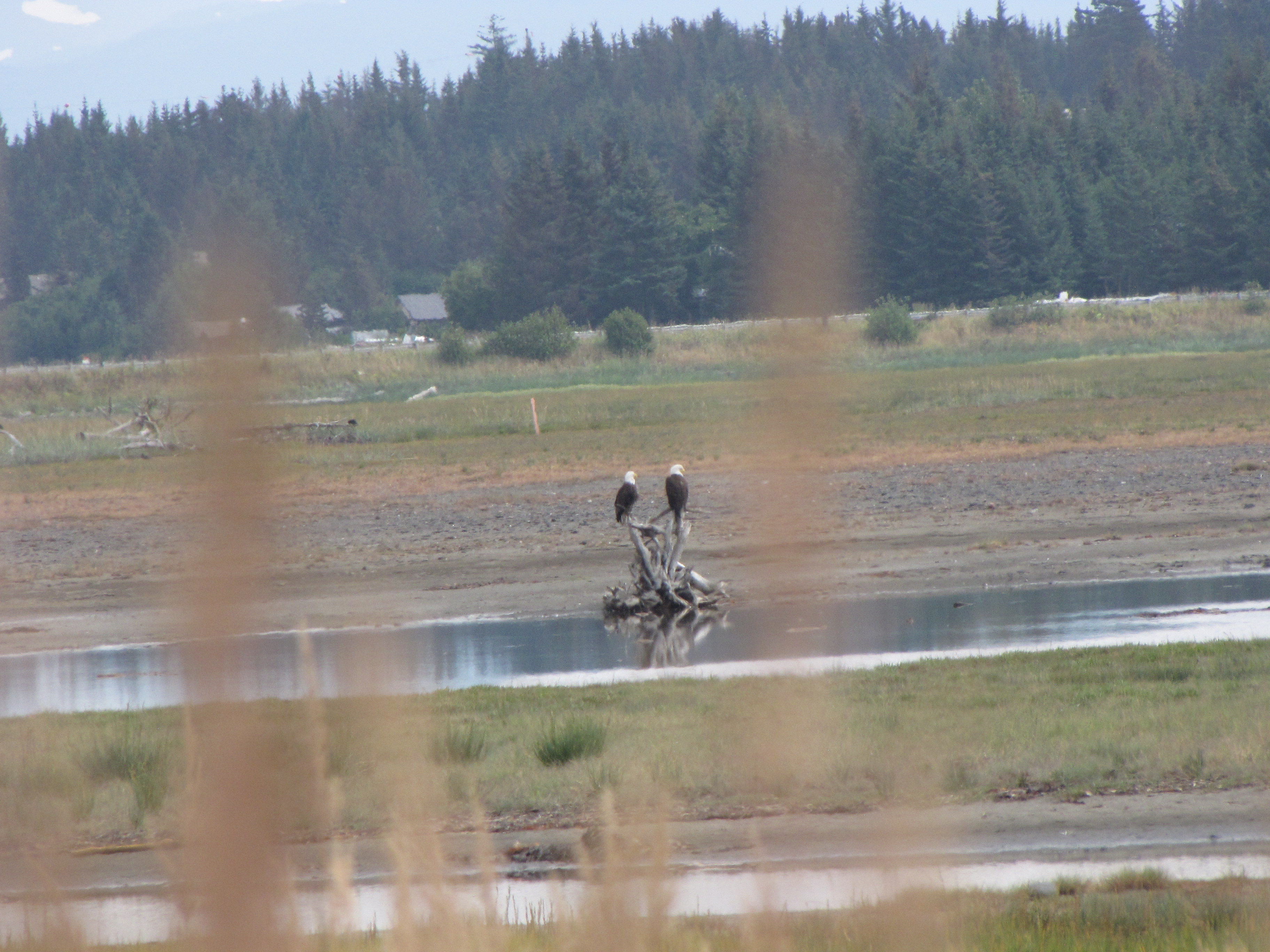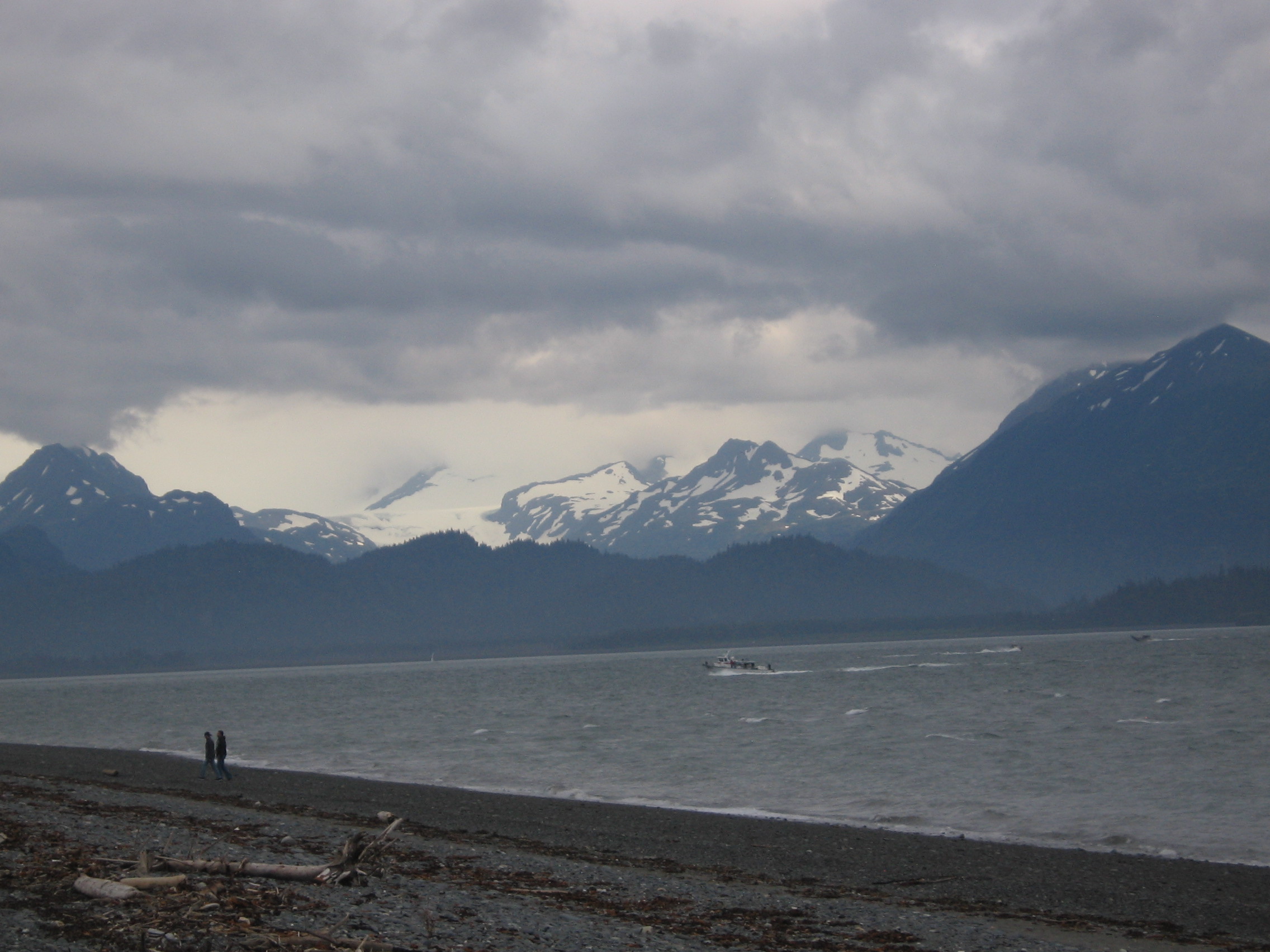 The Beluga Marsh is home to a pair of eagles and a summer resident sand hill crane family.
The Homer boat harbor is constructed with very tall dock poles to handle the large tides in Kachemak Bay which can differ by as much as 28 feet from a very high tide to a very low tide.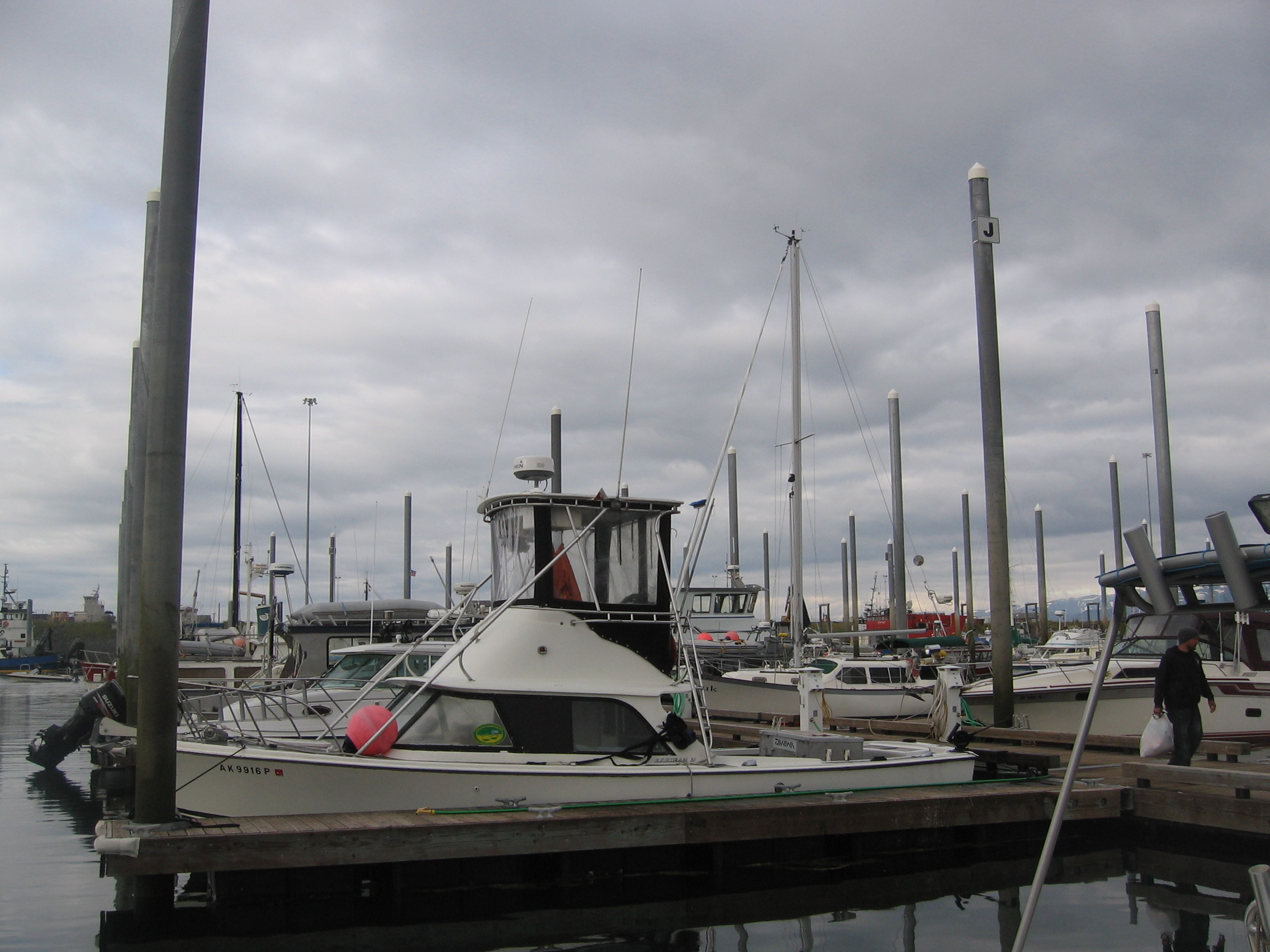 Across Cook Inlet from Homer are four sleeping giants rising to about 10,000 feet, the last of which erupted in 2009. These volcanoes are part of the Aleutian Range on the "Ring of Fire" circling the Pacific Ocean.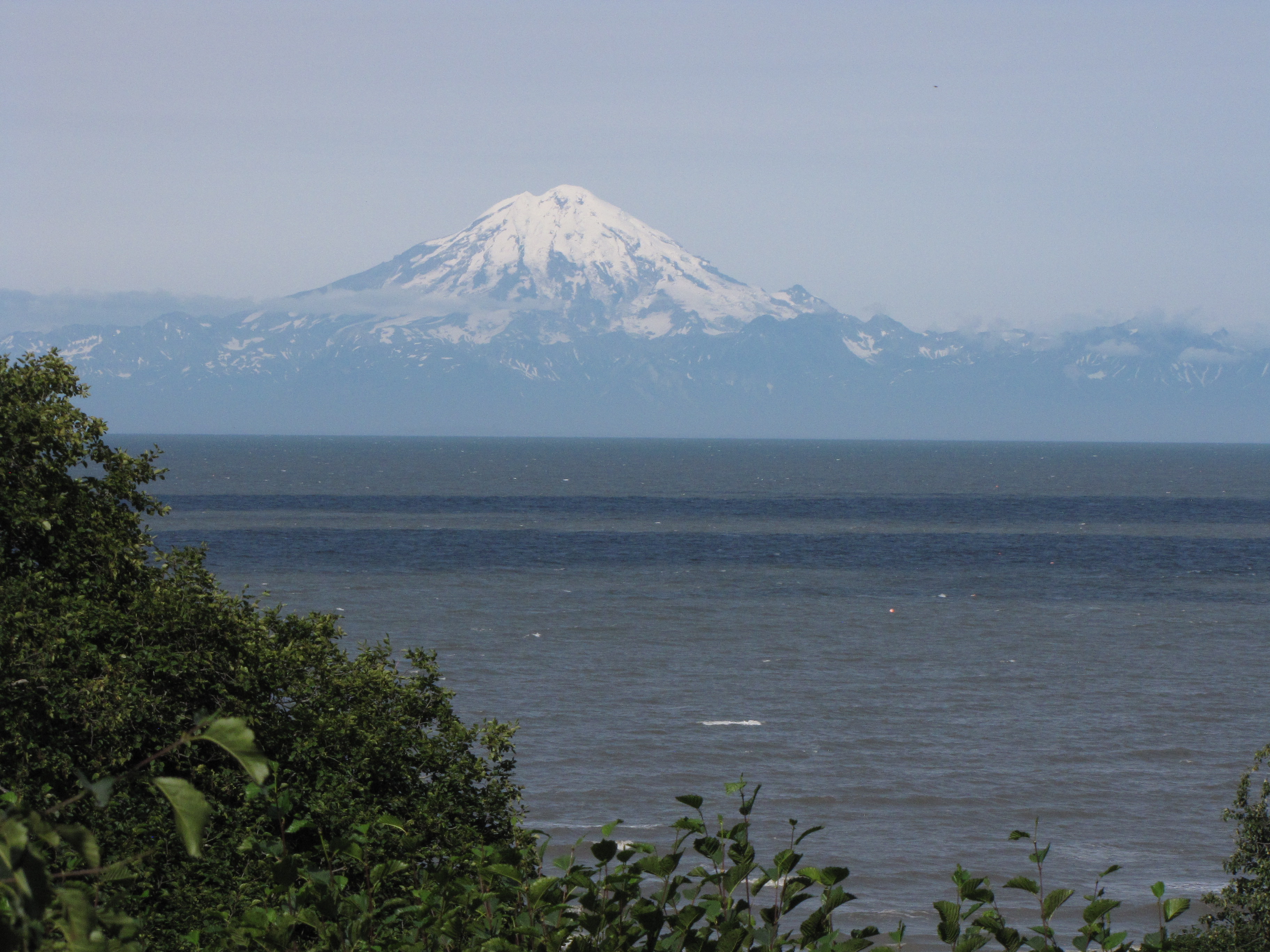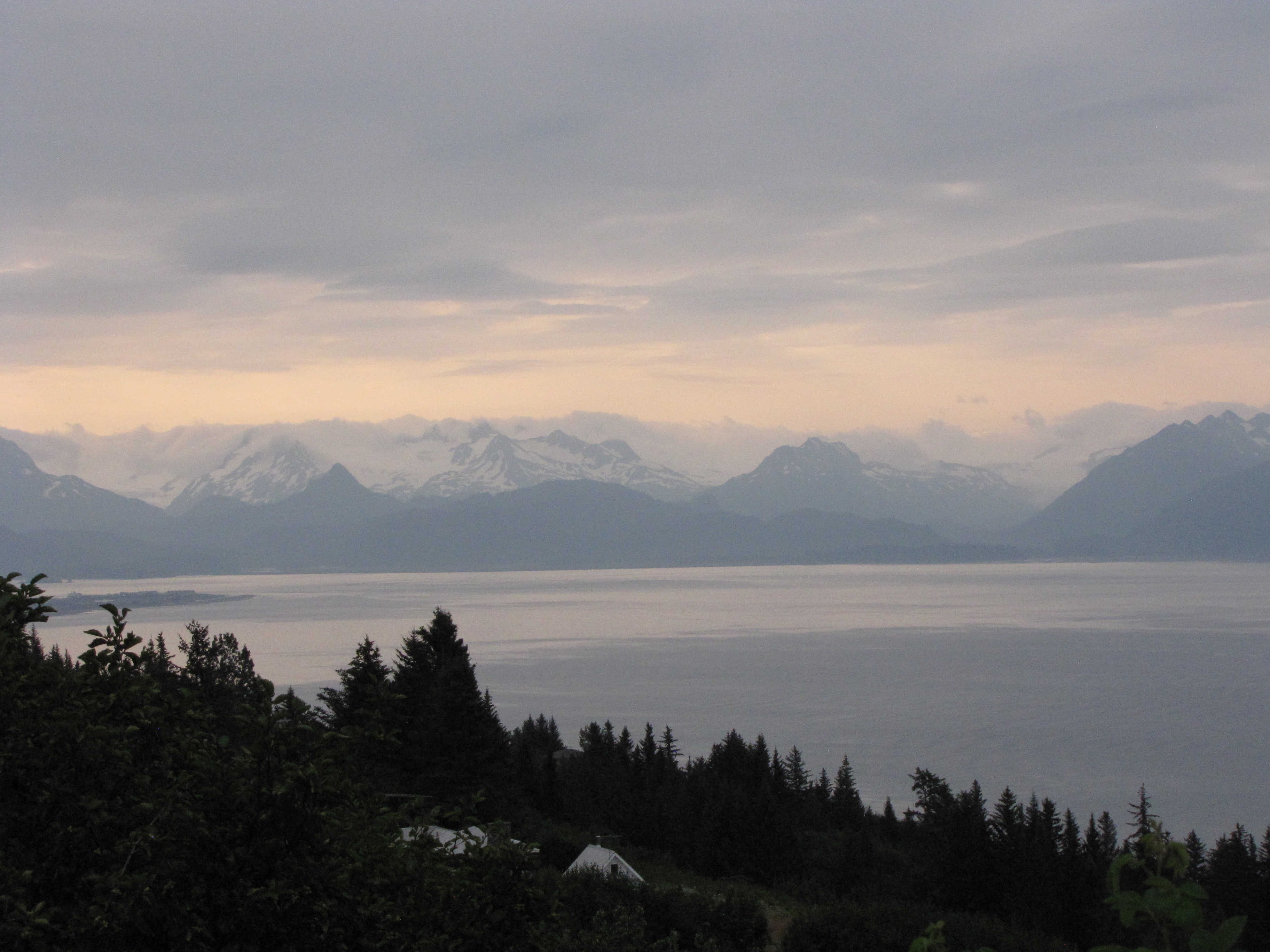 Anchor Point is our "turn around" point of this trip.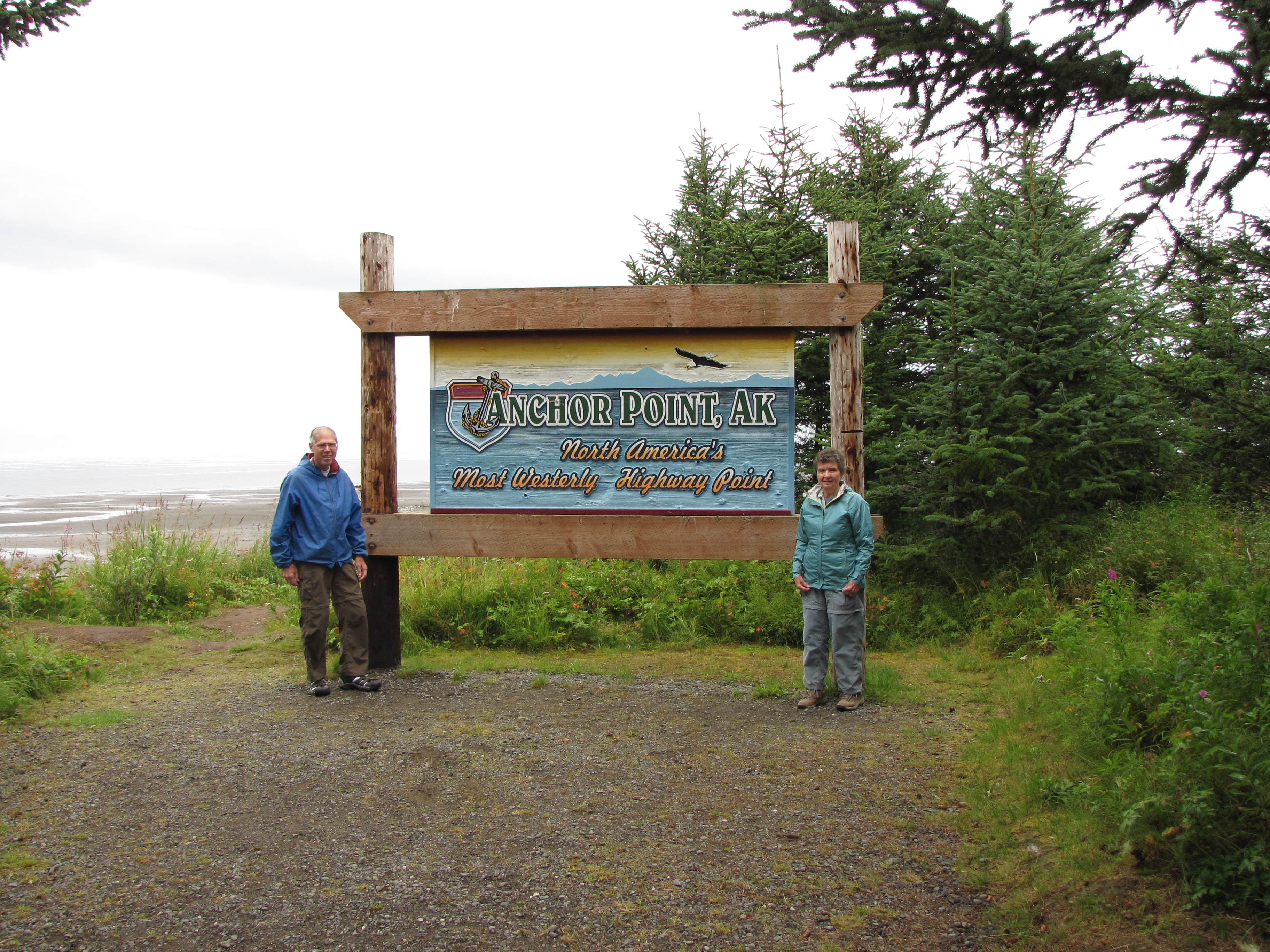 The locals go fishing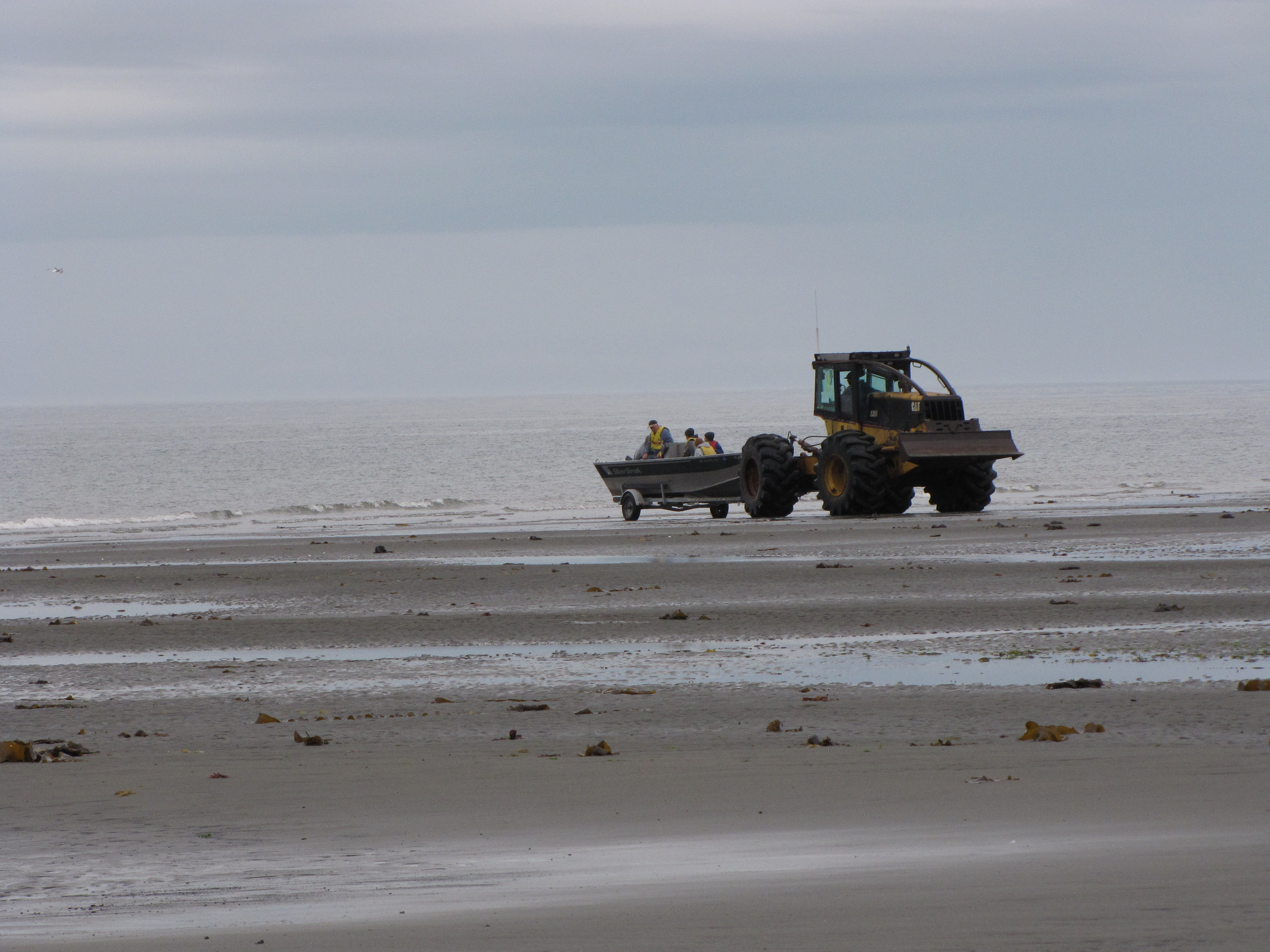 A large part of the Kenai Peninsula is in the Chugach National Forest with an extensive camping/recreation system administered by the US Forest Service. As seniors these campgrounds are one of our best deals. We selected one for an evening on Kenai Lake. Of course, being a National Forest we share the land with brown (grizzly) and black bears as well as moose and trumpeter swans.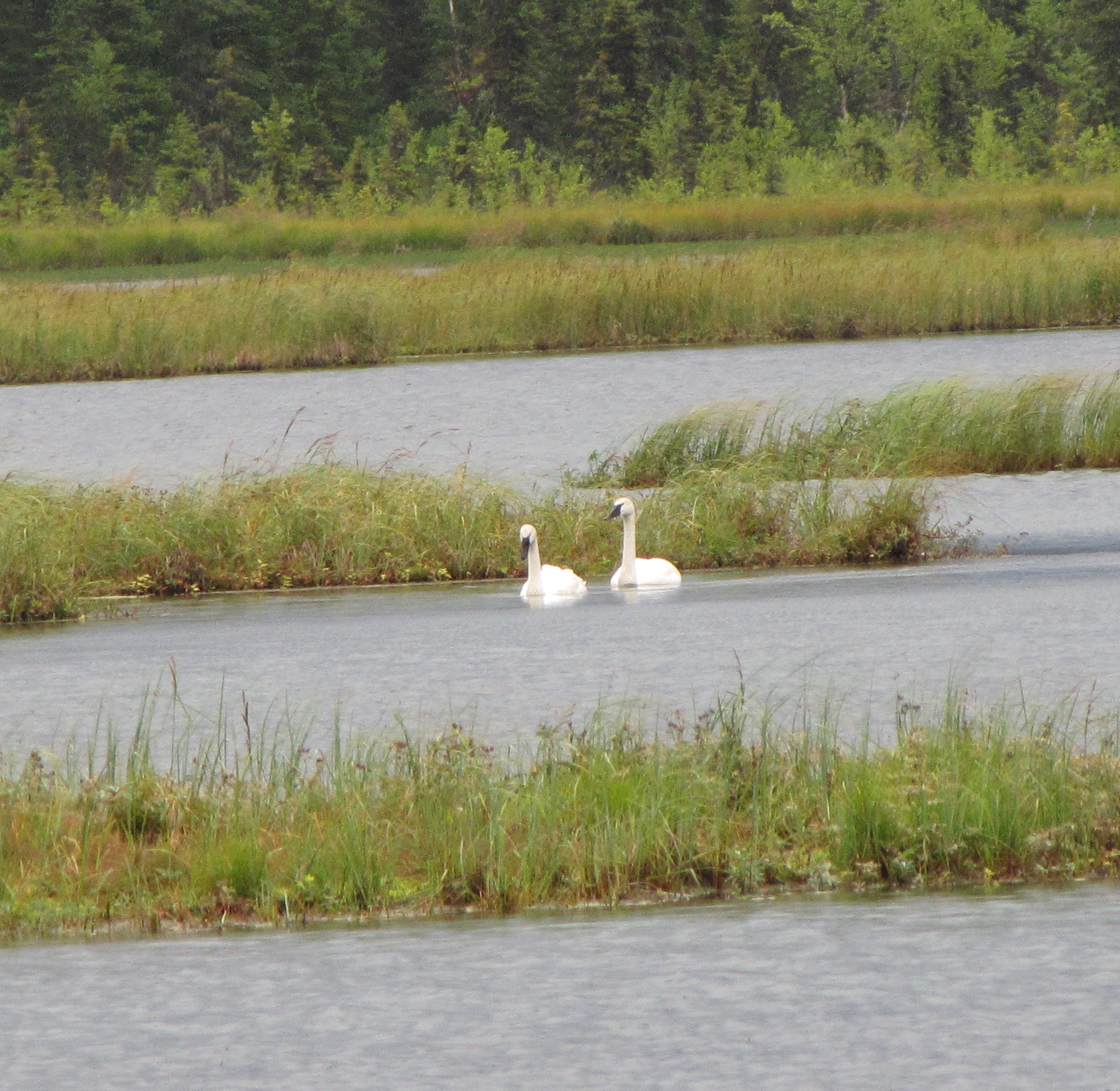 At the Alyeska Ski Area near Anchorage we hiked to the Winner Gorge in light rain. Of course, Jim tracked us with the GPS. As part of this hike we passed over the gorge on a hand tram.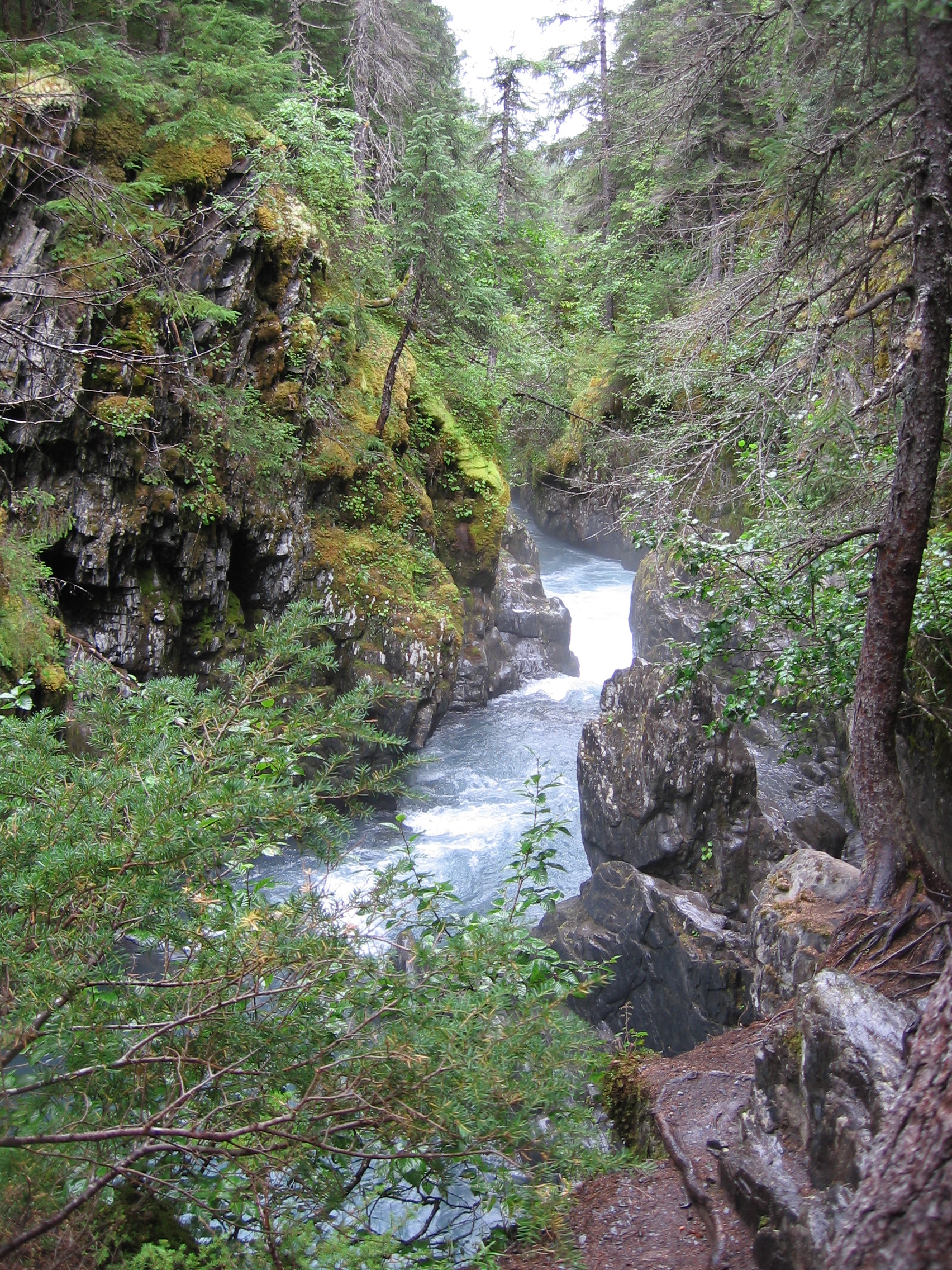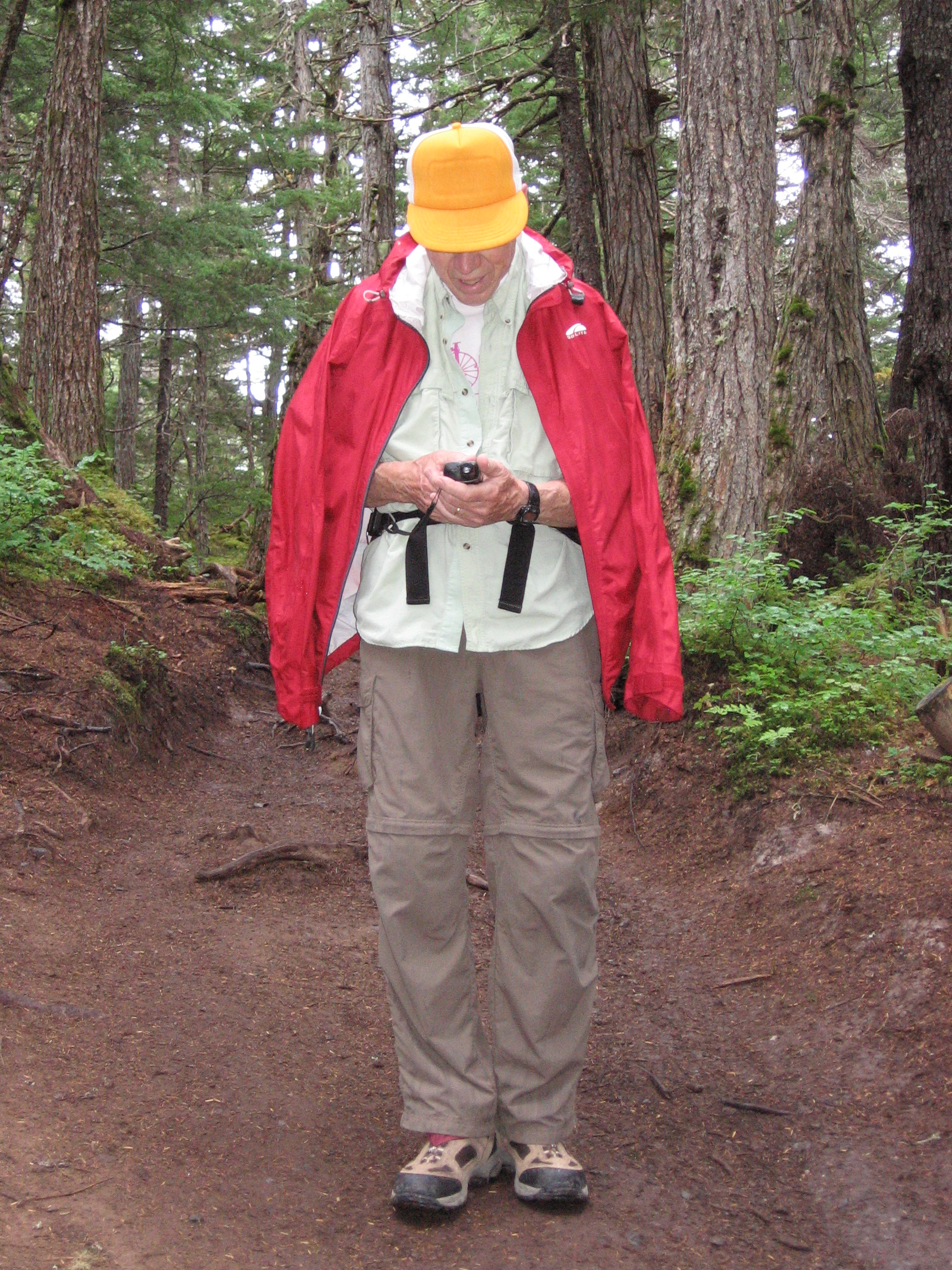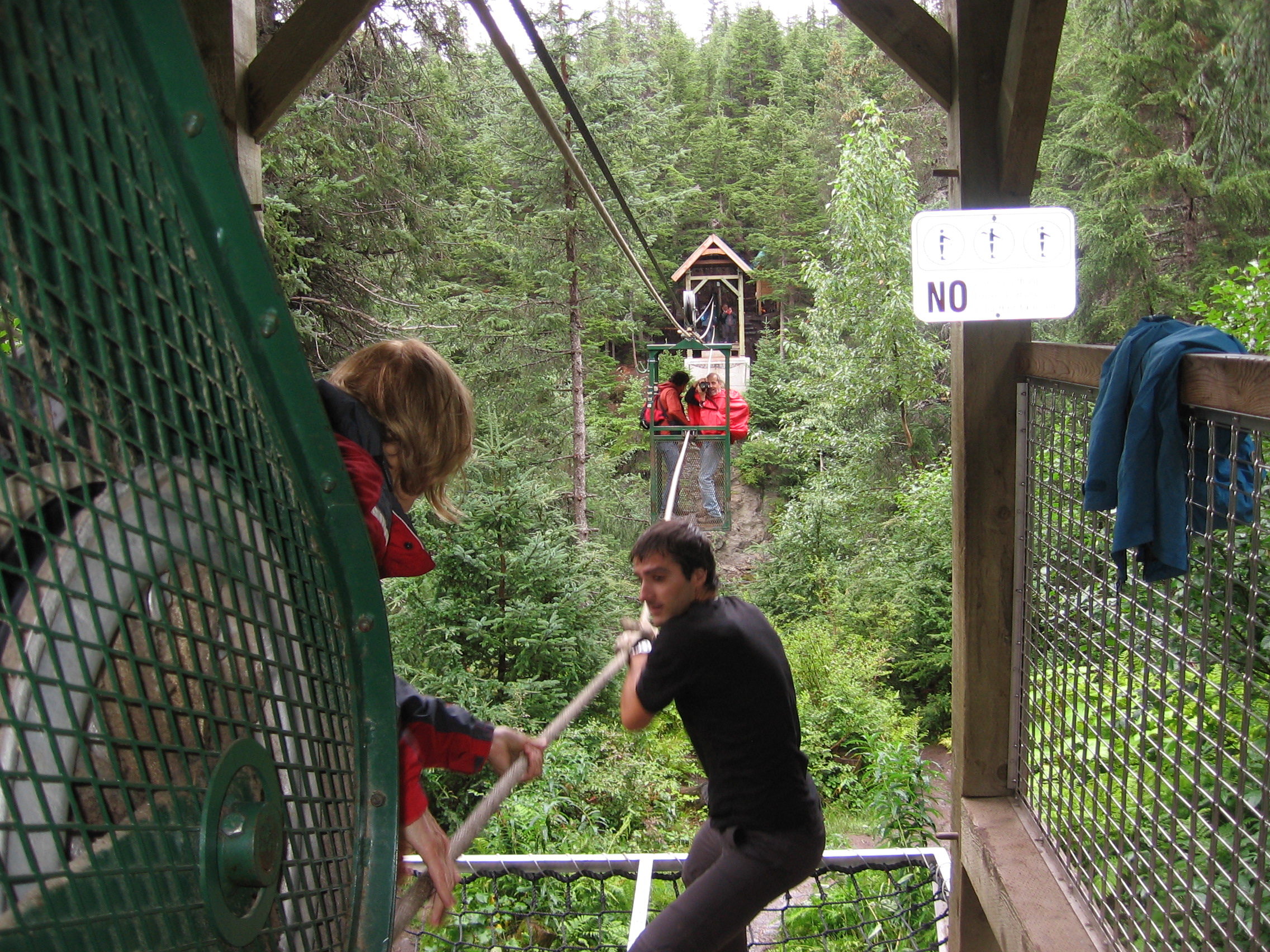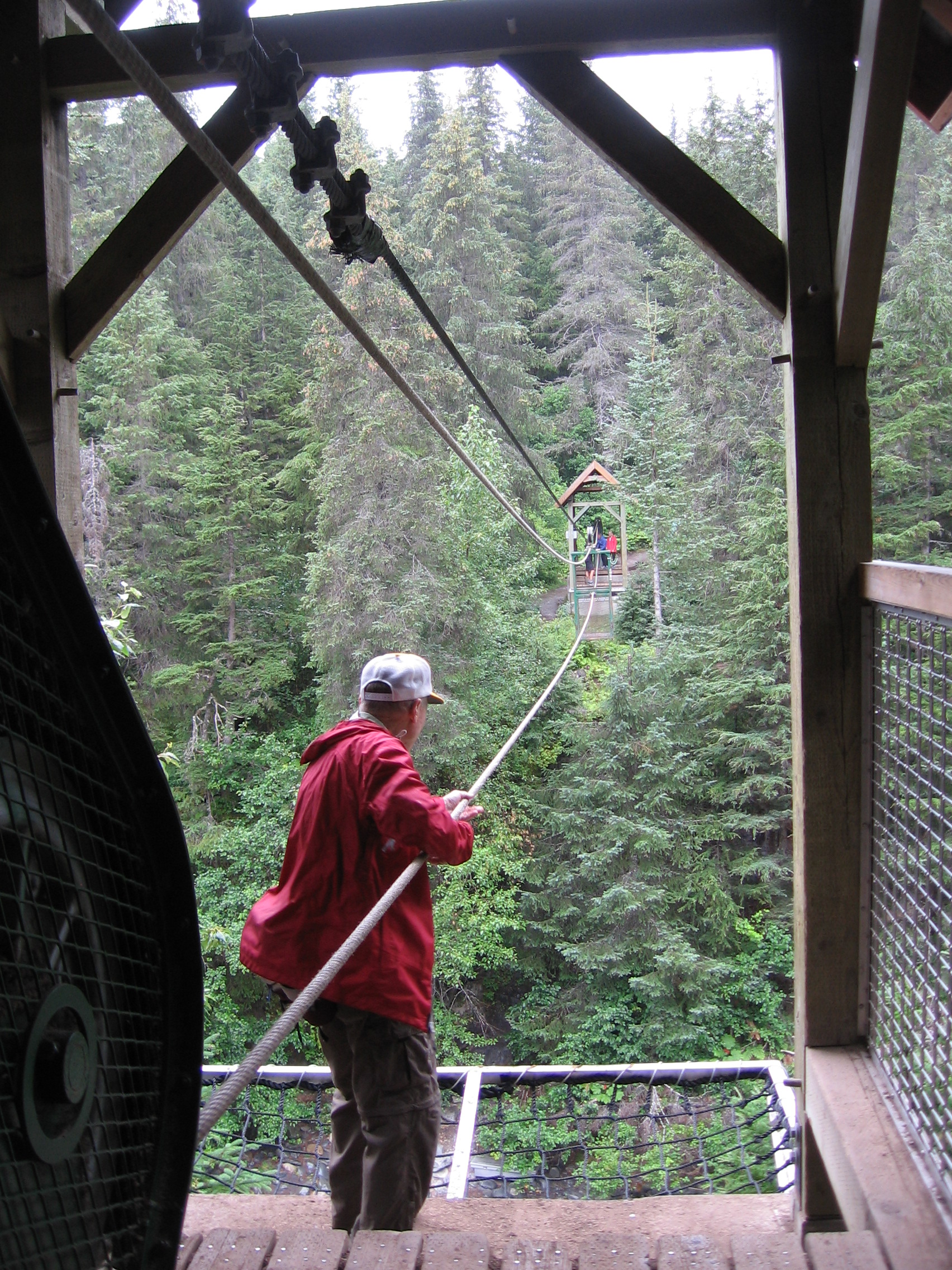 In 1935 Palmer, Alaska became the site of the most unusual experiment in American history when 203 families from the upper Midwest were transported and supported there by the US government to become farmers in the Matanuska Valley Colony. This is now were the huge agricultural products are grown.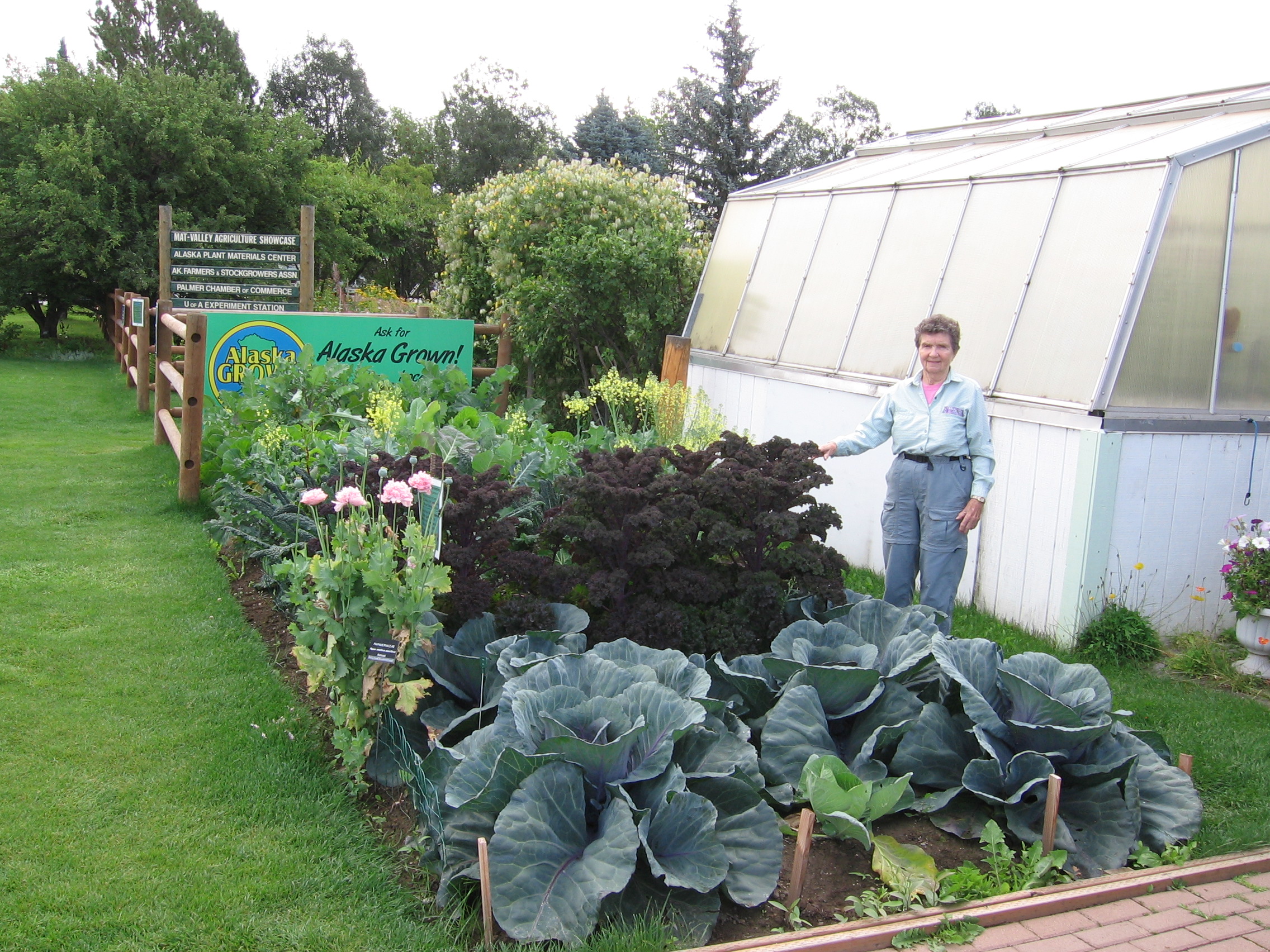 From Anchorage, we traveled east along the Glen Highway to Glennallen. This route provided spectacular views of the snow capped Chugach Mountains which include the Matanuska Glacier, 27 miles long and 4 miles wide at its terminus.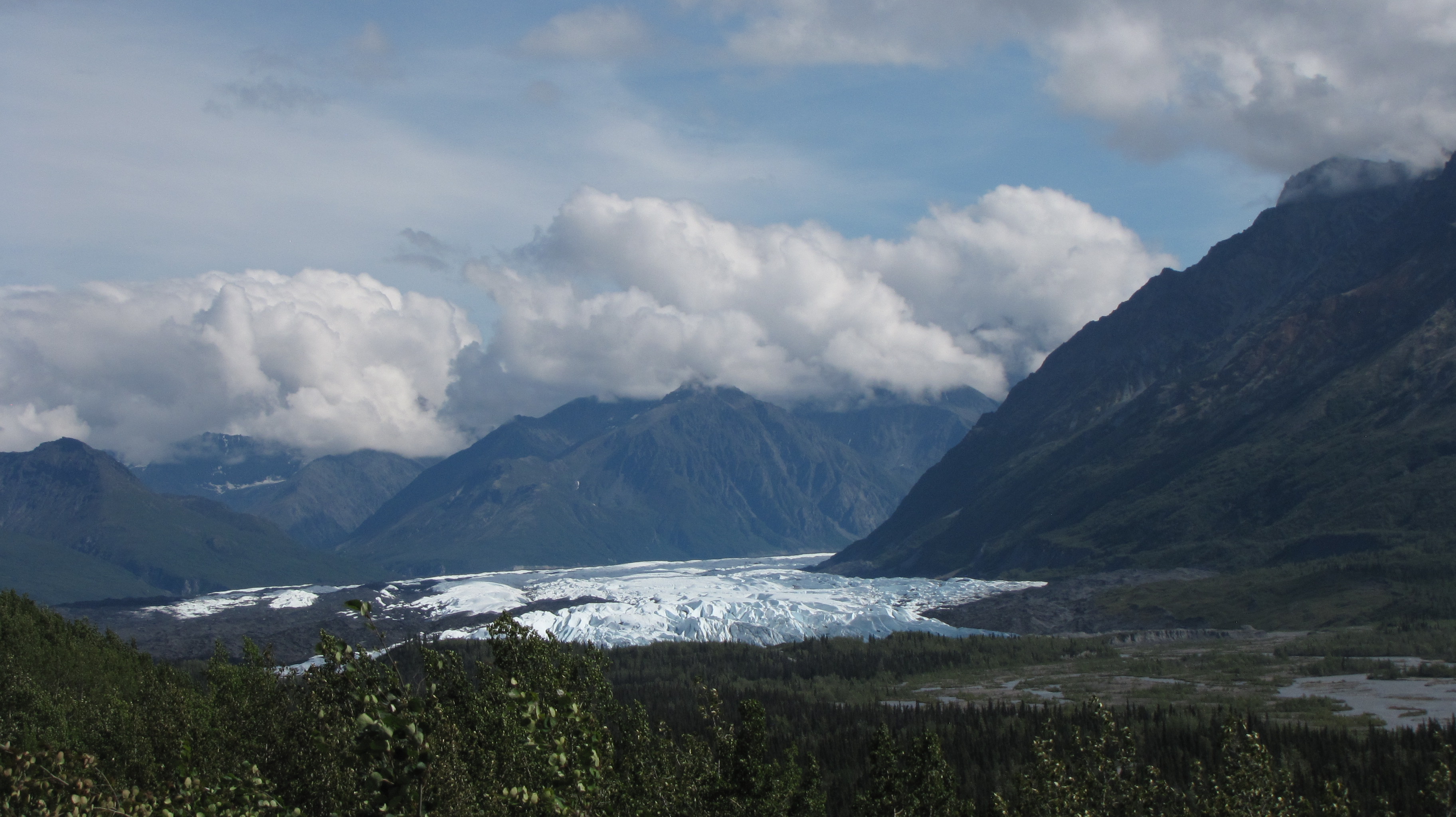 Musk Ox Farm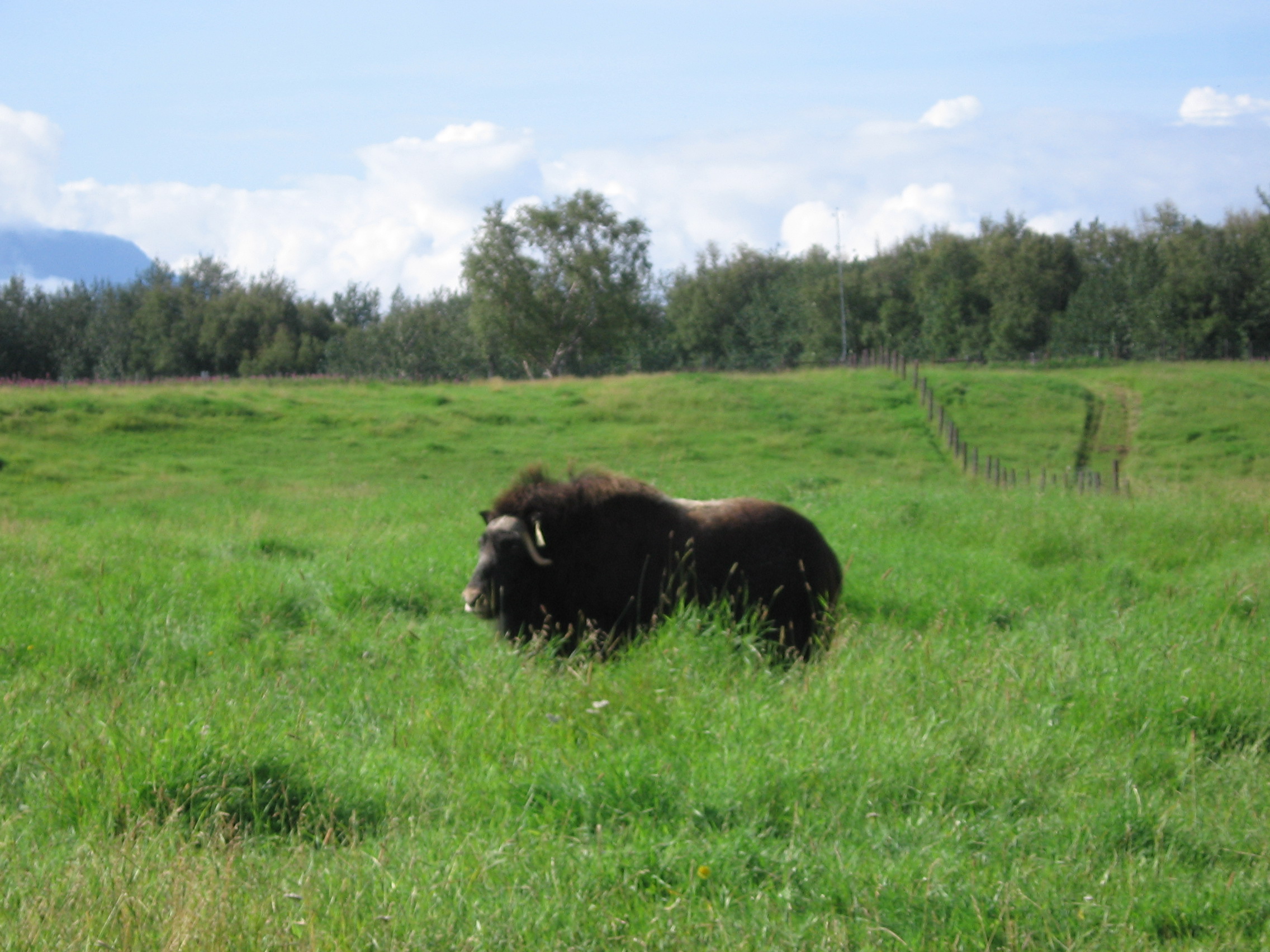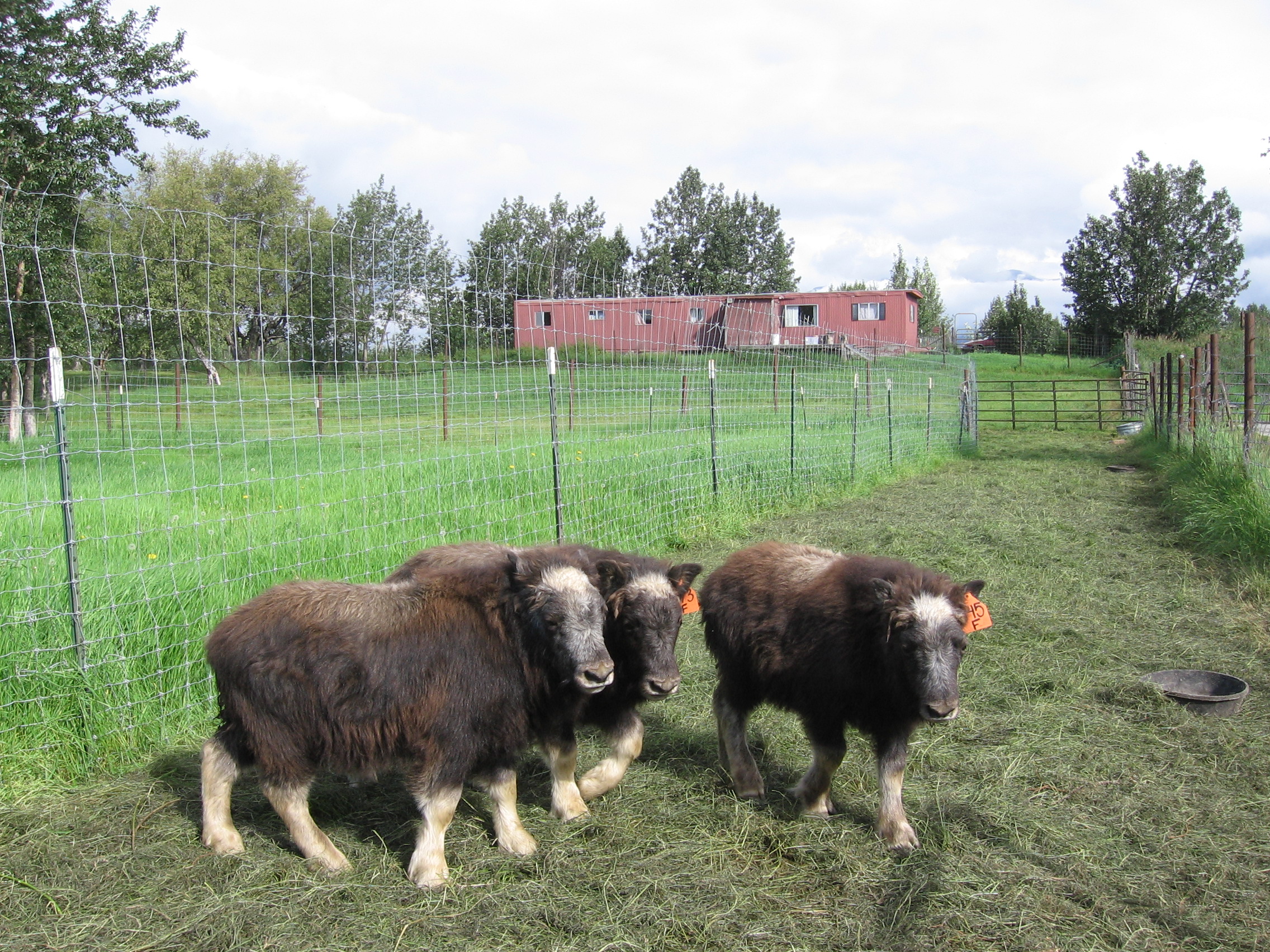 Raised for qiviut (?)
Return to Alaska trip