Dunes and a Canal
The Indiana Dunes at Indiana Dunes State Park on the south shore of Lake Michigan is surrounded by Indiana Dunes National Lakeshore. From our campsite at the state park we did a 3 mile loop through the dunes covered with black oak forest and over Mt. Tom at 192 feet.
Climbing the dunes Chicago across the lake
The 75 mile long Hennepin Canal in northwest Illinois was completed in 1907 as a quicker route from Chicago on the Illinois River to the Mississippi River using a system of 33 locks and 9 aqueducts. Due to expansion of the railroad, soon after opening the canal route was not profitable and was discontinued. We did a short walk on the abandoned towpath including one of the locks and a rolling bridge built for farmer access..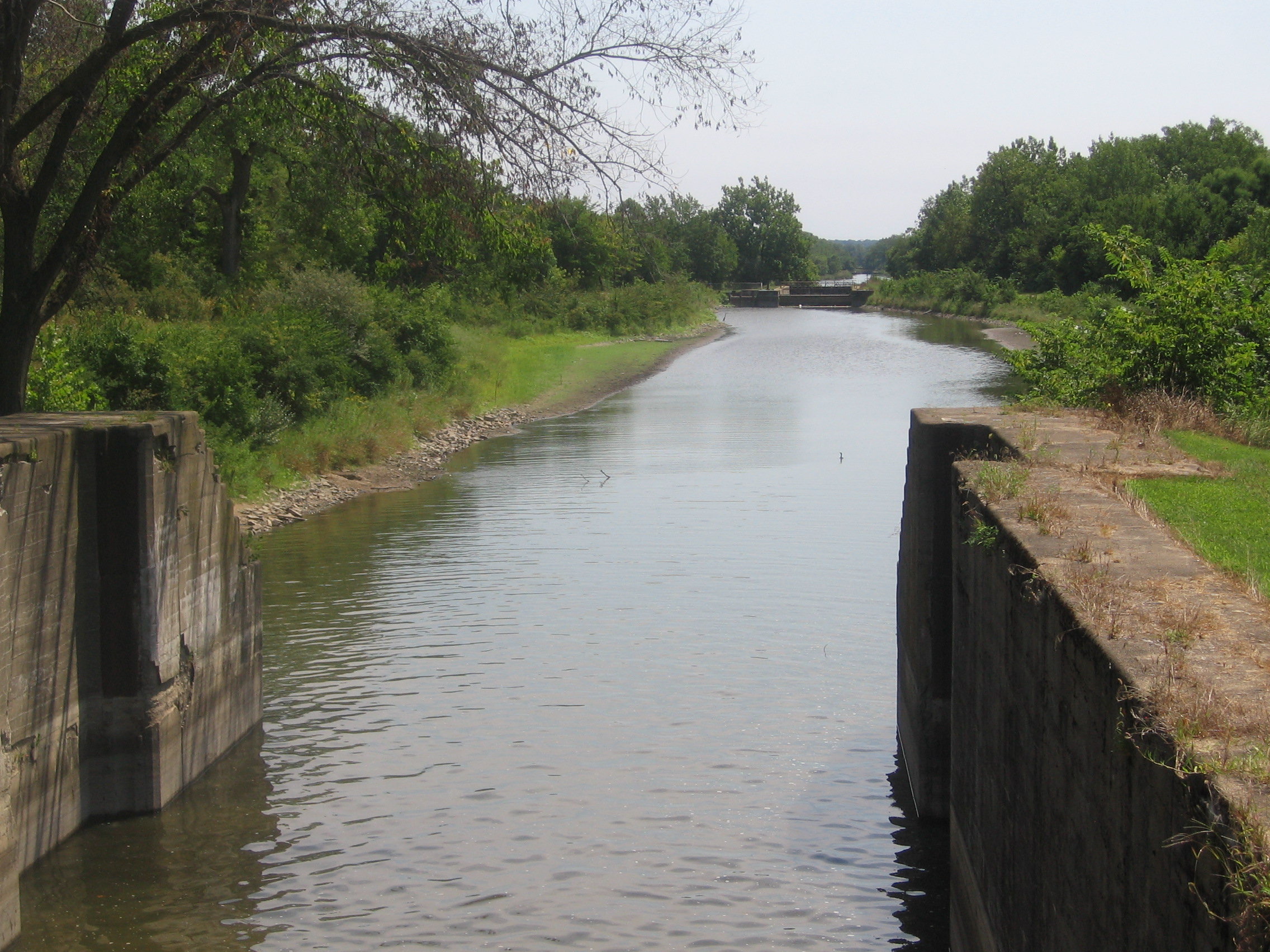 Hennepin Canal lock
A Walk Through History
The Herbert Hoover National Historic Site, located in West Branch, Iowa, was the childhood home of the 31st president. Added attractions here were a fabulous quilt shop and the adjacent 81 acre restored Tallgrass Prairie. Tallgrass praire is really a mix of colorful wildflowers and a mix of various grasses. Tallgrass prairie once extended from horizon to horizon across the heartland of America. Crops now survive here because of the rich topsoil built over 10,000 years, sometimes reaching depths of 20 feet. Breaking this soil was very challenging to early homesteaders until 1837 when John Deere invented the polished steel plow share with improvements made in 1857.
Birthplace cabin 10' Tall Prairie Dock
Tallgrass Prairie Flowers
Total Solar Eclipse
As we write this on the morning of Monday August 21, we are waiting in the campground for the total solar eclipse of the sun. Lots of telescope around us, but we expect to get a great view with our special eclipse glasses even with the slight cloud cover.
Mathematic Challenge:
On August 19 we travelled from Davenport, IA at latitude N41.60485, longitude W90.63107 to Waukee, IA at latitude N41.5799, longitude W93.78468. Noting that we stayed very near the same latitude for this day, our question is:
Ignoring the curvature of the earth, about how far did we travel from east (Davenport) to west (Waukee).
NO FAIR USING GOOGLE MAP!!
Return to HOME page