Crossing Nebraska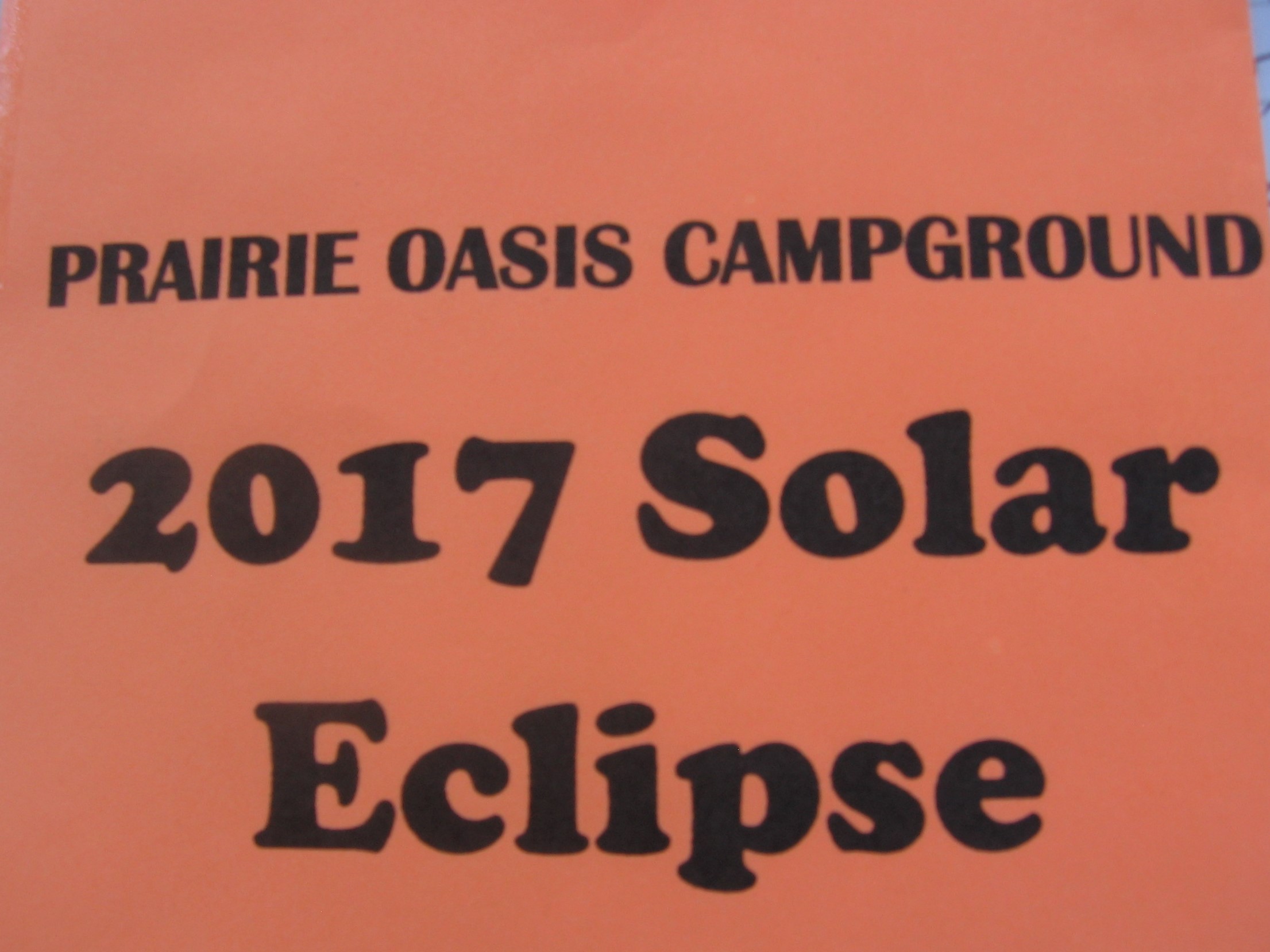 We were very fortunate to view the entire 3 hours of the solar eclipse near Henderson, NE in a small campground. Using our special glasses we watched the moon gradually cover and uncover the sun. Although it was partly cloudy most of the morning, just before first contact by the moon the cloud cover lessened and a very clear spot occurred a few minutes before totality.

Cameras and telescopes are ready Eyes are protected

1:01 PM Central time Darkness falls in midday 5 minutes later

Following the Oregon Trail

Through Nebraska most of Interstate 80 follows the route of the Oregon Trail, the path of the Pony Express and the rail lines transporting coal to the east. Significant landmarks along this route are Chimney Rock and Scotts Bluff. Both were a sign to the travelers that the prairie was ending and the mountains were about to begin.

Chimney Rock A challenging route

Traveling the Oregon Trail Ruts cut by pioneer wagons

Conestoga wagon and oxen team Prairie sod house

Long Coal Trains

Even traveling at 60 mph it took us 0.9 miles to pass the complete length of a train moving at a moderate speed in the opposite direction. We then passed another train which was stopped. It was 1.4 miles long with 135 full coal hopper cars and 3 engines.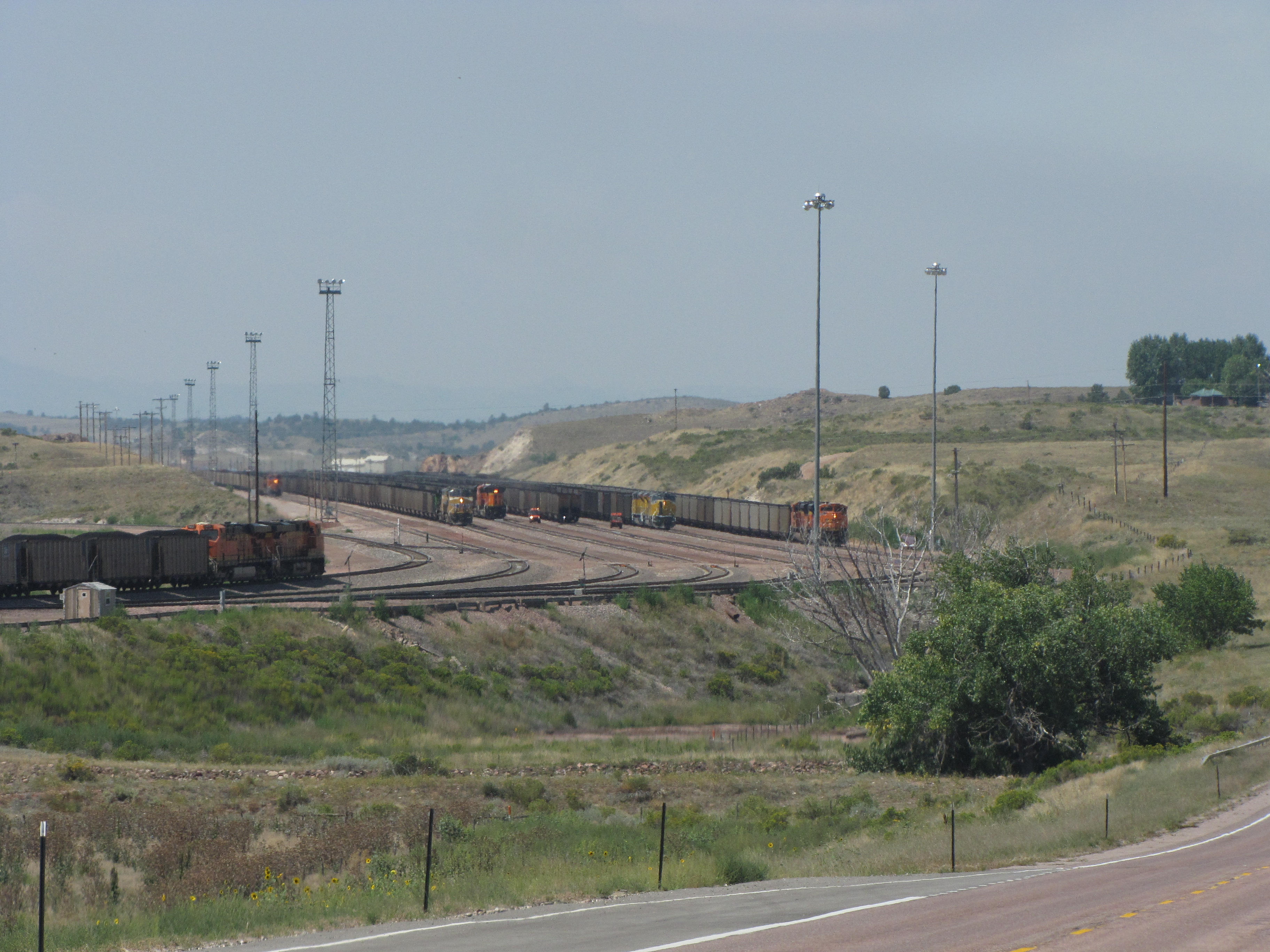 Train Yard
Crop Irrigation
On several occasions, both on commercial and private flights, we have seen the circular fields of crops in Nebraska. Now traveling this same region we see that these are 1 mile square fields being irrigated by ½ mile long radial pipes rotating 360 degrees across the fields.
Mathematics Challenge: What percent of each field is not irrigated and is therefore unproductive?
Question: How could these fields be irrigated to reduce this loss? If your answer is 1 mile linear pipes, why isn't it commonly done this way?
On to Wyoming
We are now hiking with friends Pat and Dick Gritman in the spectacular Teton Mountains near Jackson Hole, WY. Great sunny skies, cool morning but hot afternoons. More about this in our next posting.
Return to HOME page