Jackson, Wyoming and the Teton Mountains
Alpine and forest regions as well as sagebrush flats, wet meadows, lakes and ponds dammed by glacial moraines all support a variety of plants and wildlife. The valley floor is at 7000 feet elevation and the highest peak, Grand Teton, is at 13,700 feet.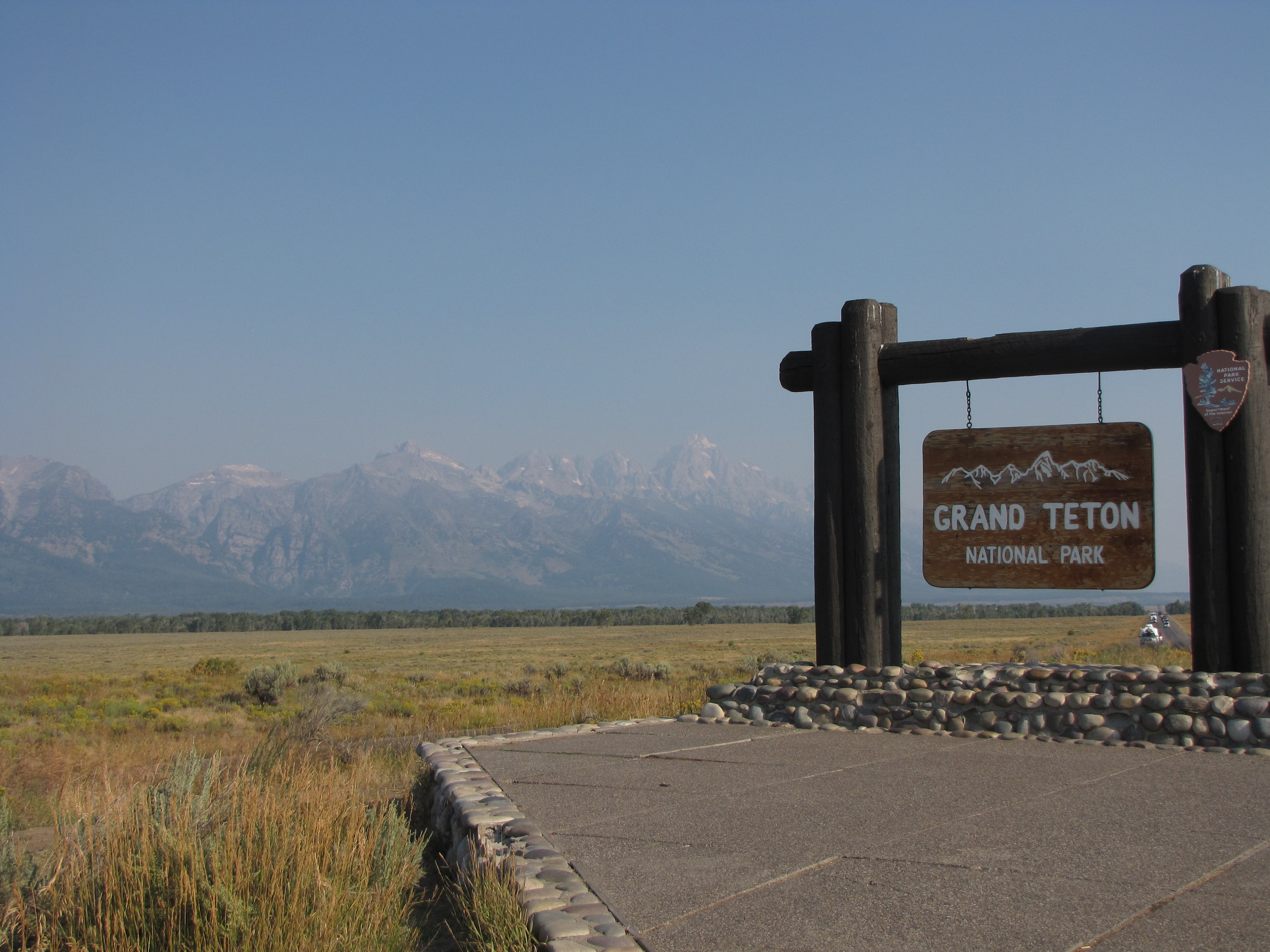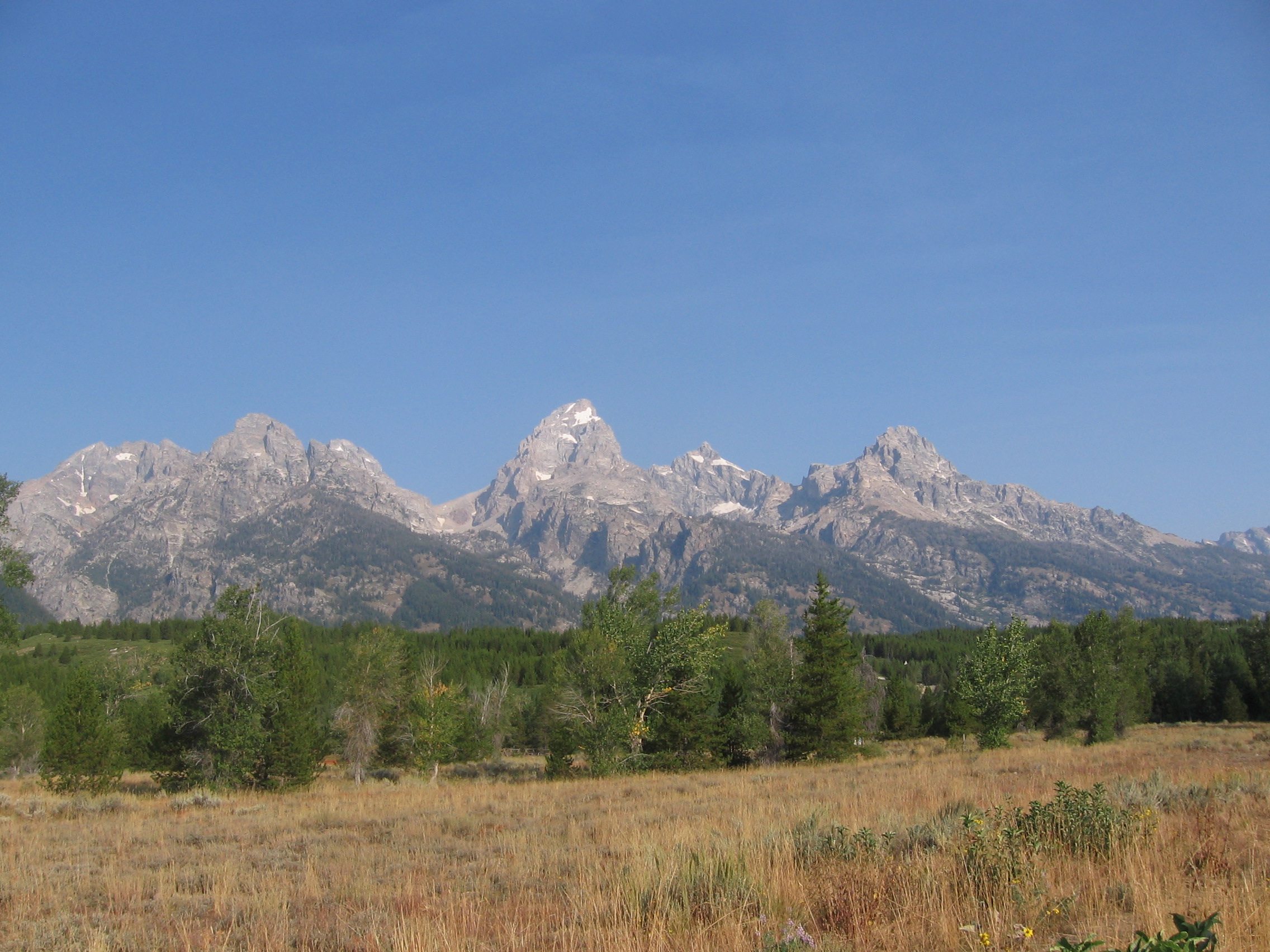 Alpine glaciers sculpted this jagged Teton skyline
Camping at Gros Ventre
We were fortunate to have adjacent camp sites for our week in the Tetons.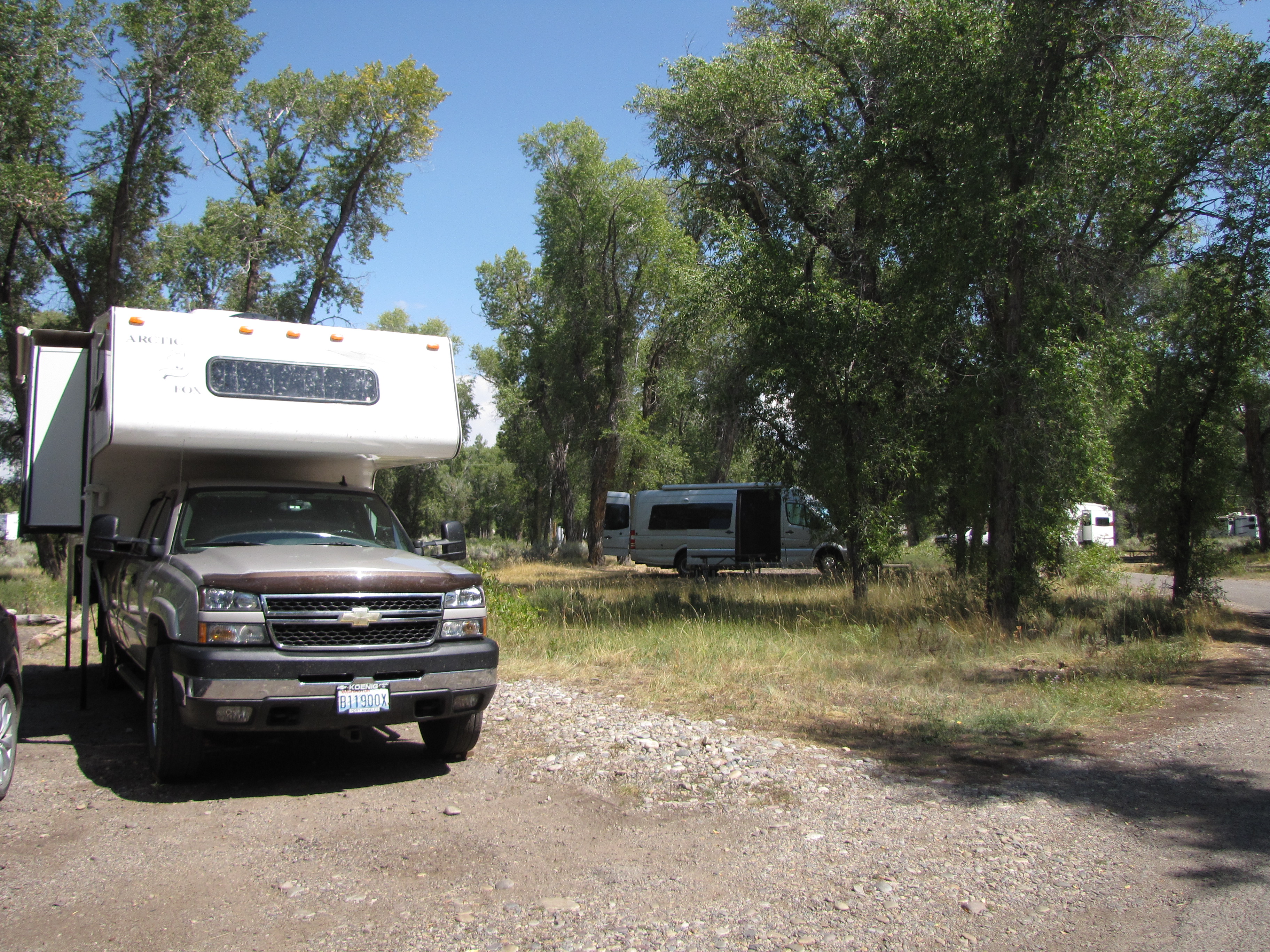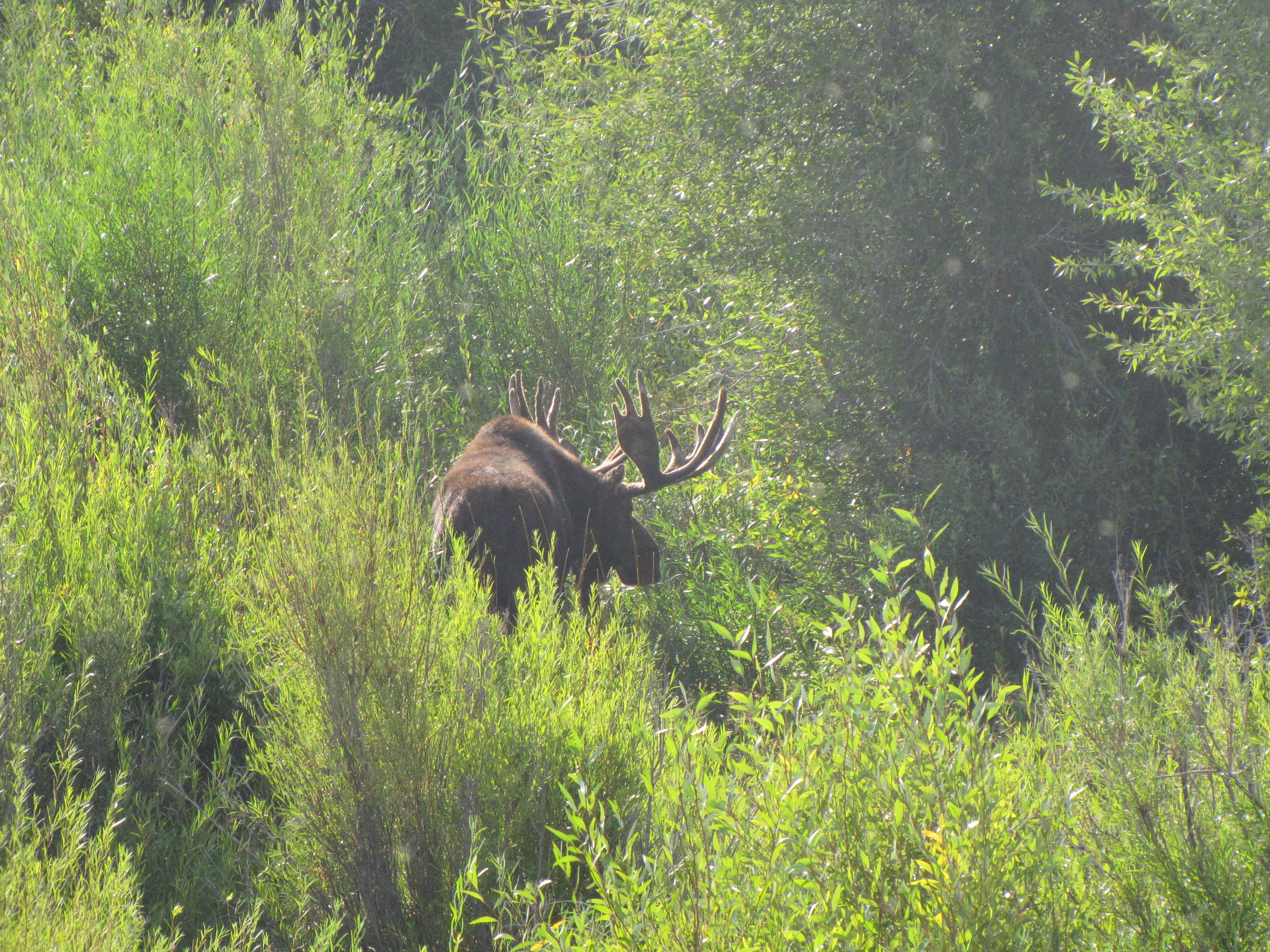 The Gritmans' and Canfield's Bull moose near the campground

Hikes in the Teton Mountains

Advice to hikers from the National Park Service:

BE BEAR AWARE

Make noise to avoid surprising bears. Bear bells are not sufficient. Carry bear spray and know how to use it. Guard against accidental discharge.
Proper food storage is required. All odorous items must be stored properly at all times
Be prepared for rapid weather changes.
High elevations may cause breathing difficulties. Pace yourself.
Be careful crossing snowfields and streams.
Solo hiking, off-trail hiking and trail-running are not recommended.


With this advice in mind and numerous easy, moderate and strenuous trails to choose from, we circled lakes on rocky terrain, climbed up and down switchback trails, and passed below the high peaks but stayed below the altitude of 8000 feet as we start to acclimatize to the thin air. Dick carried bear spray. We were actually relieved when we did not encounter a bear on any hike.

Across Jackson Lake Heron Pond

Late August wildflowers


Death Canyon Trail to Alaska Basin

Cascade Canyon Trail Yellow-bellied marmot on the trail


National Museum of Wildlife Art

The National Museum of Wildlife Art overlooks the National Elk Refuge in Jackson. The museum building is modeled after a Scottish castle, blending into the tugged hillside. Carl Rungius, an "Old Master" of North American wildlife art is a featured artist.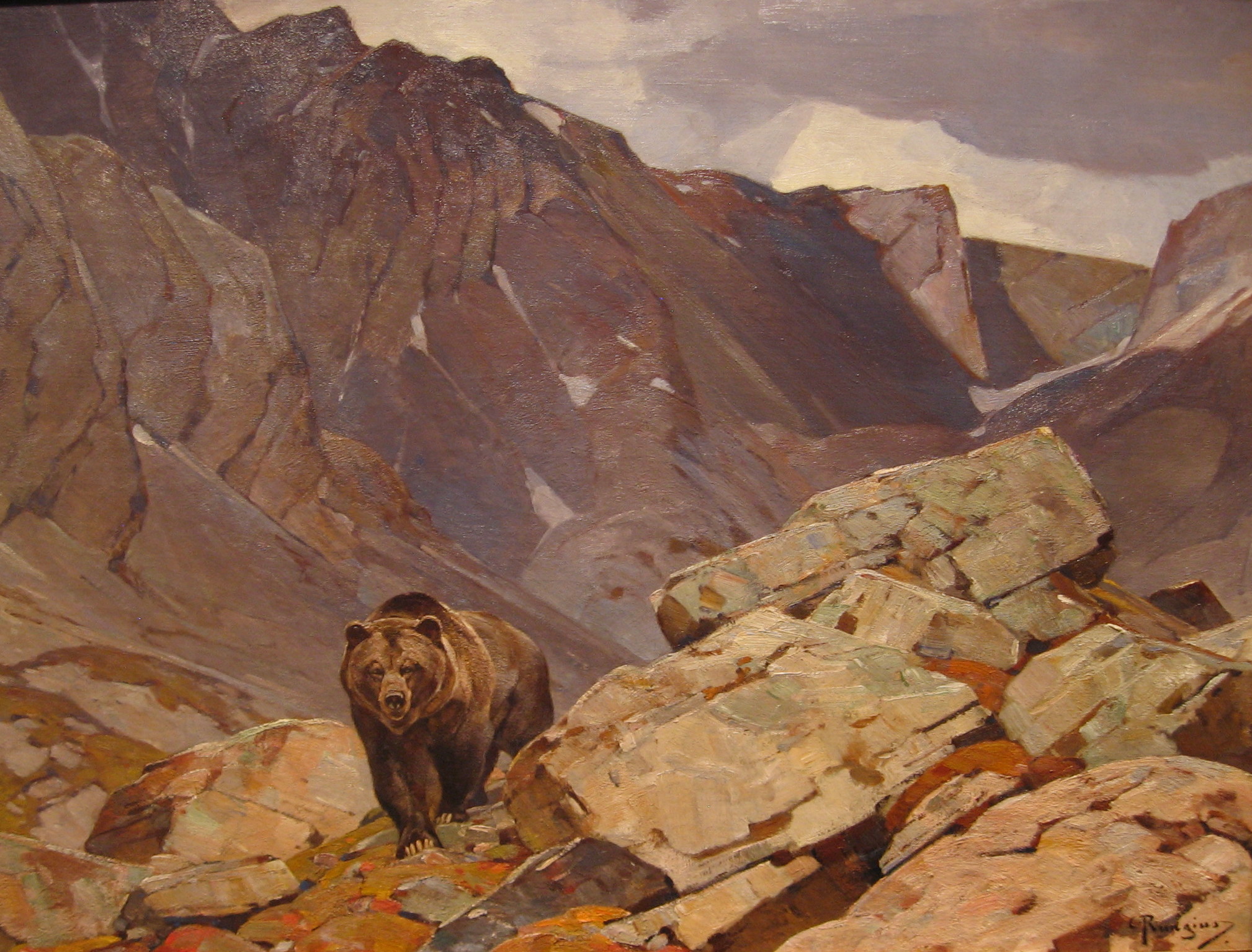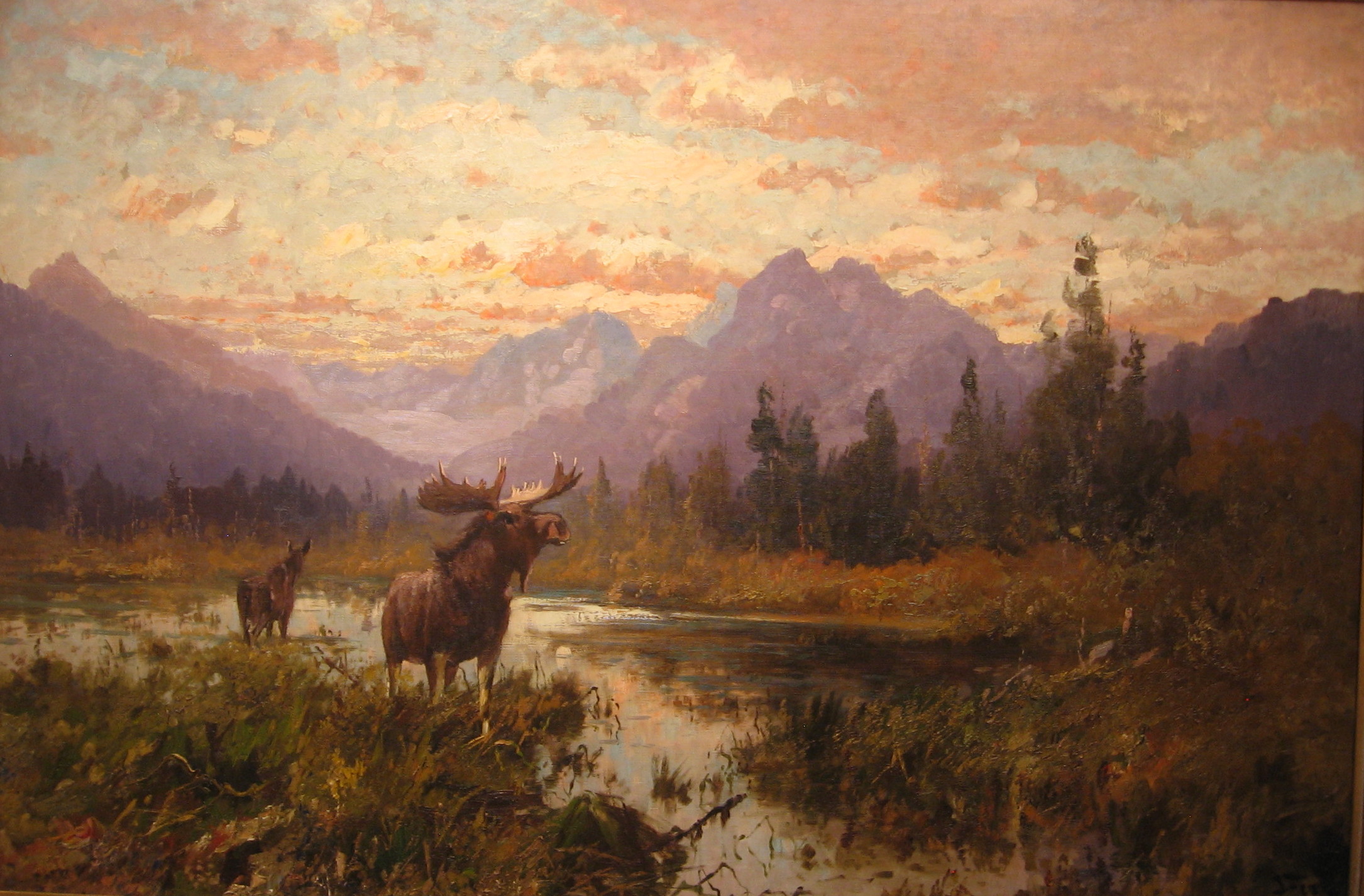 Also impressive was the gallery of John Gould hummingbird watercolors.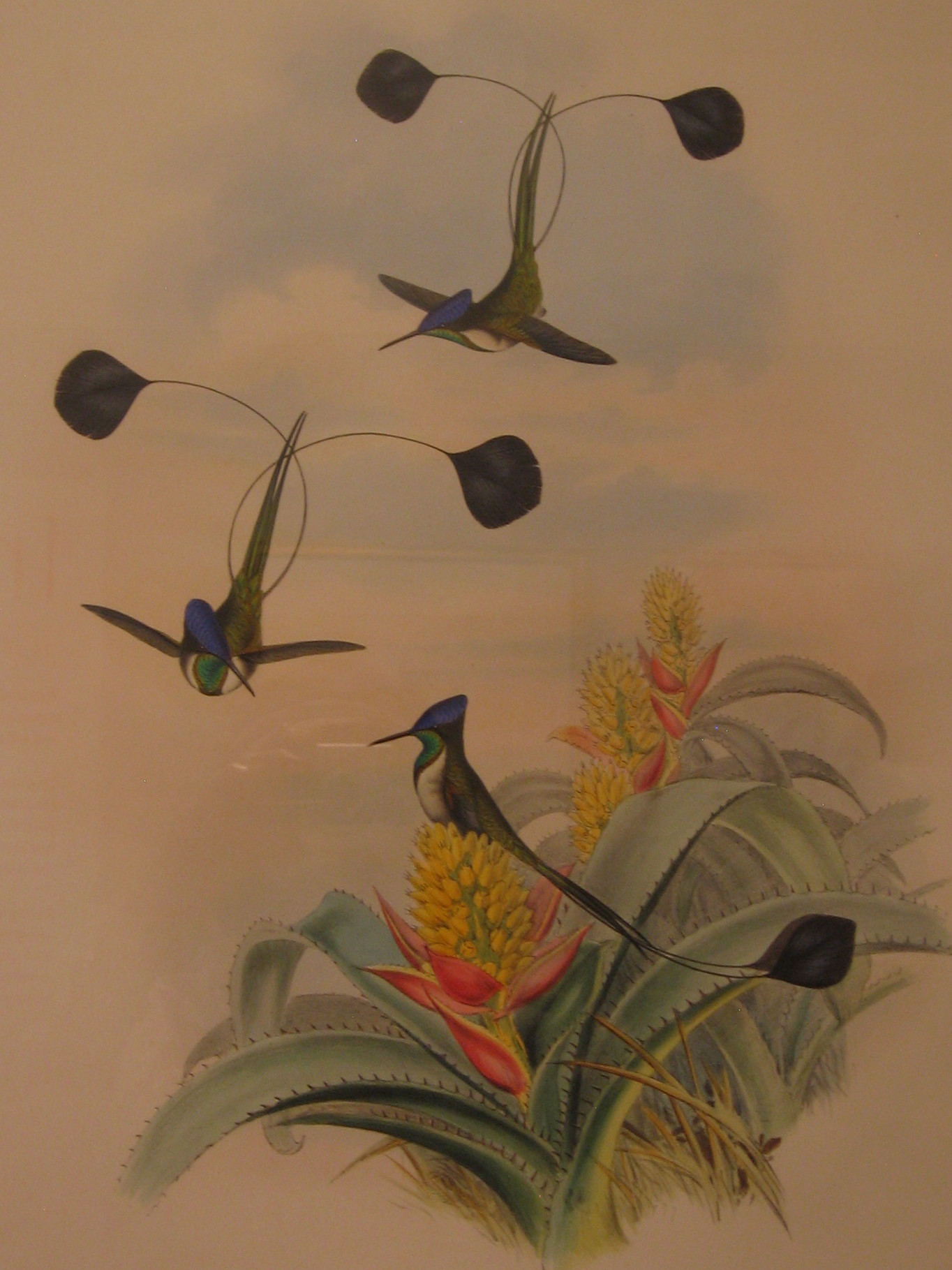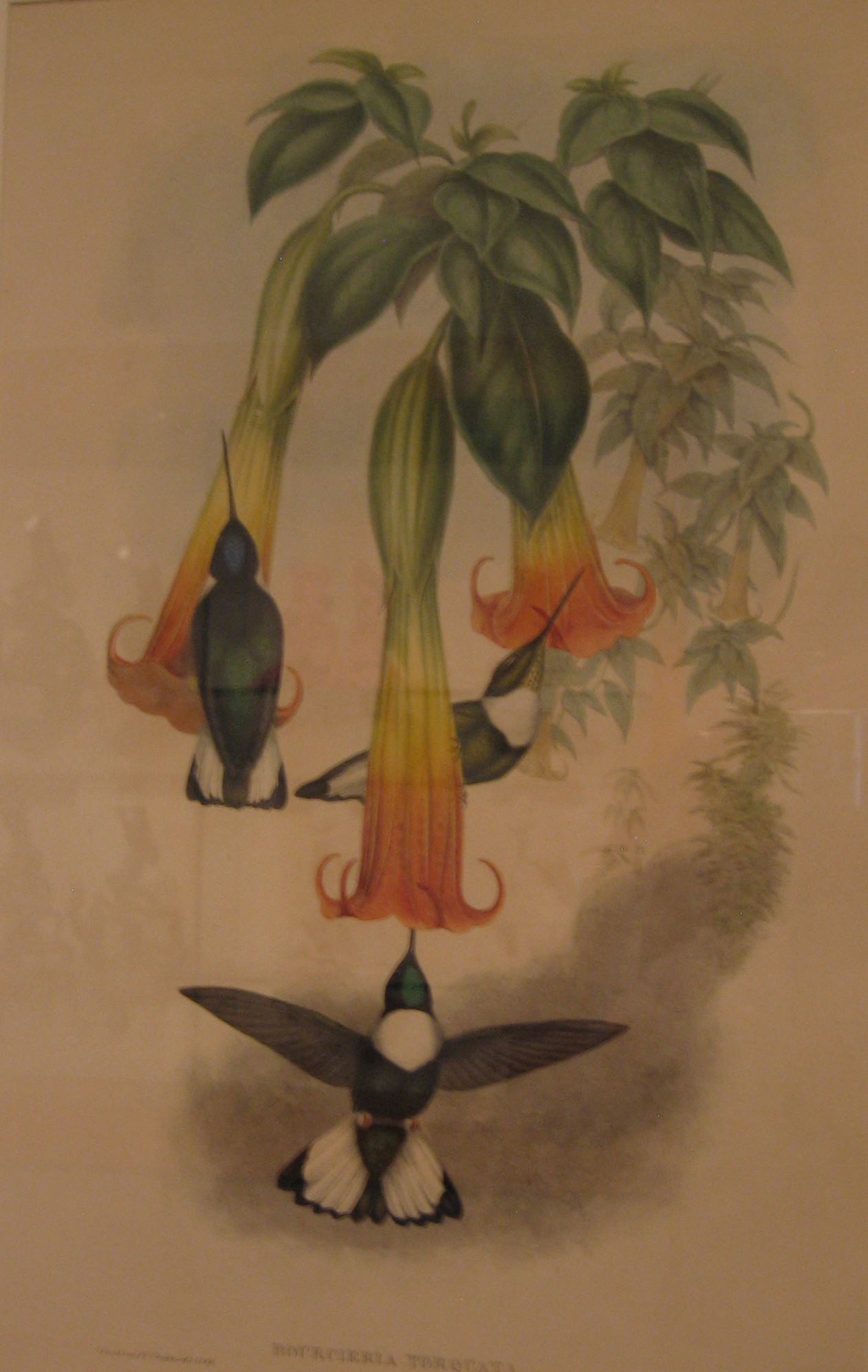 Massive sculptures of area wildlife surround the museum.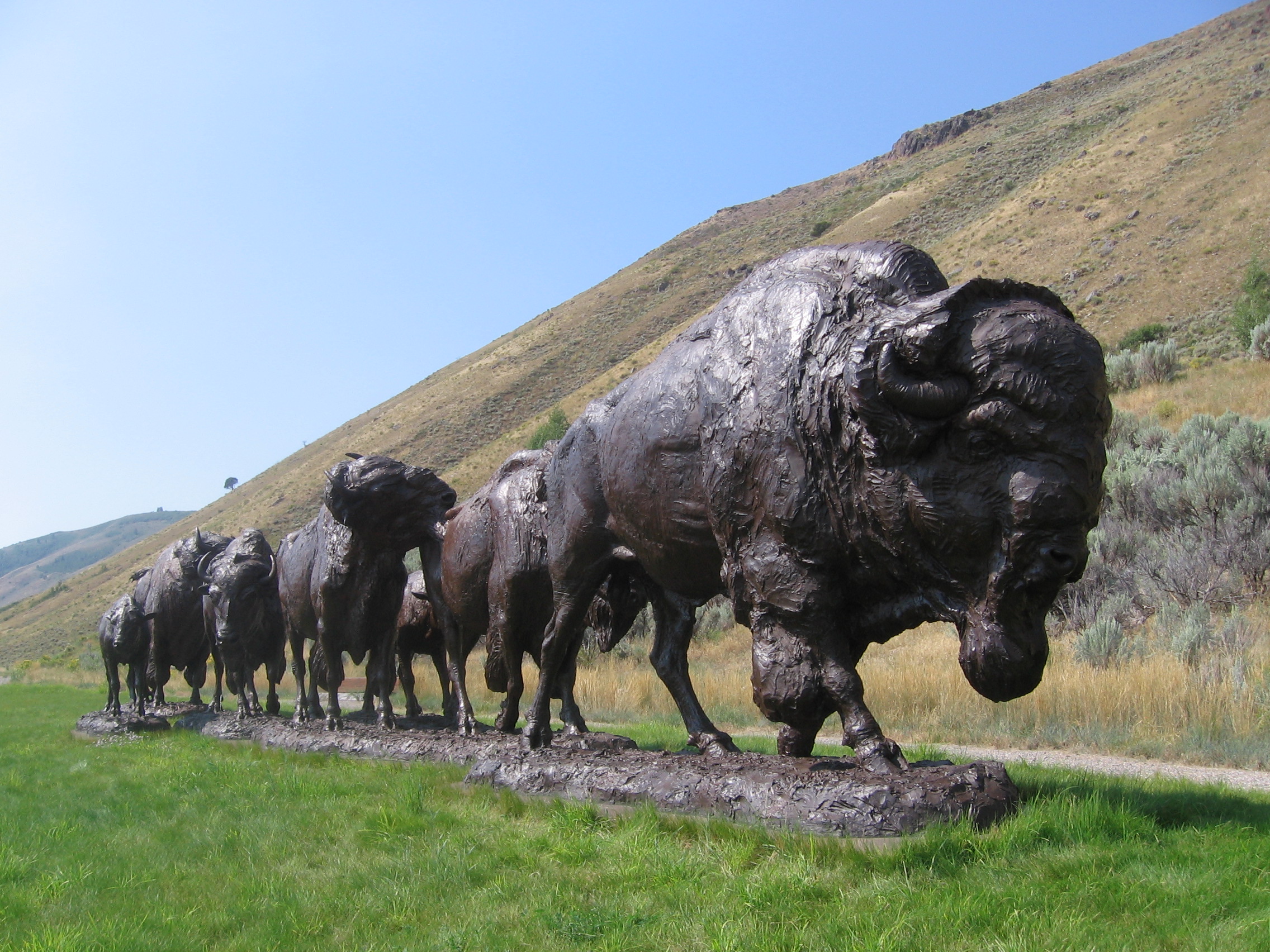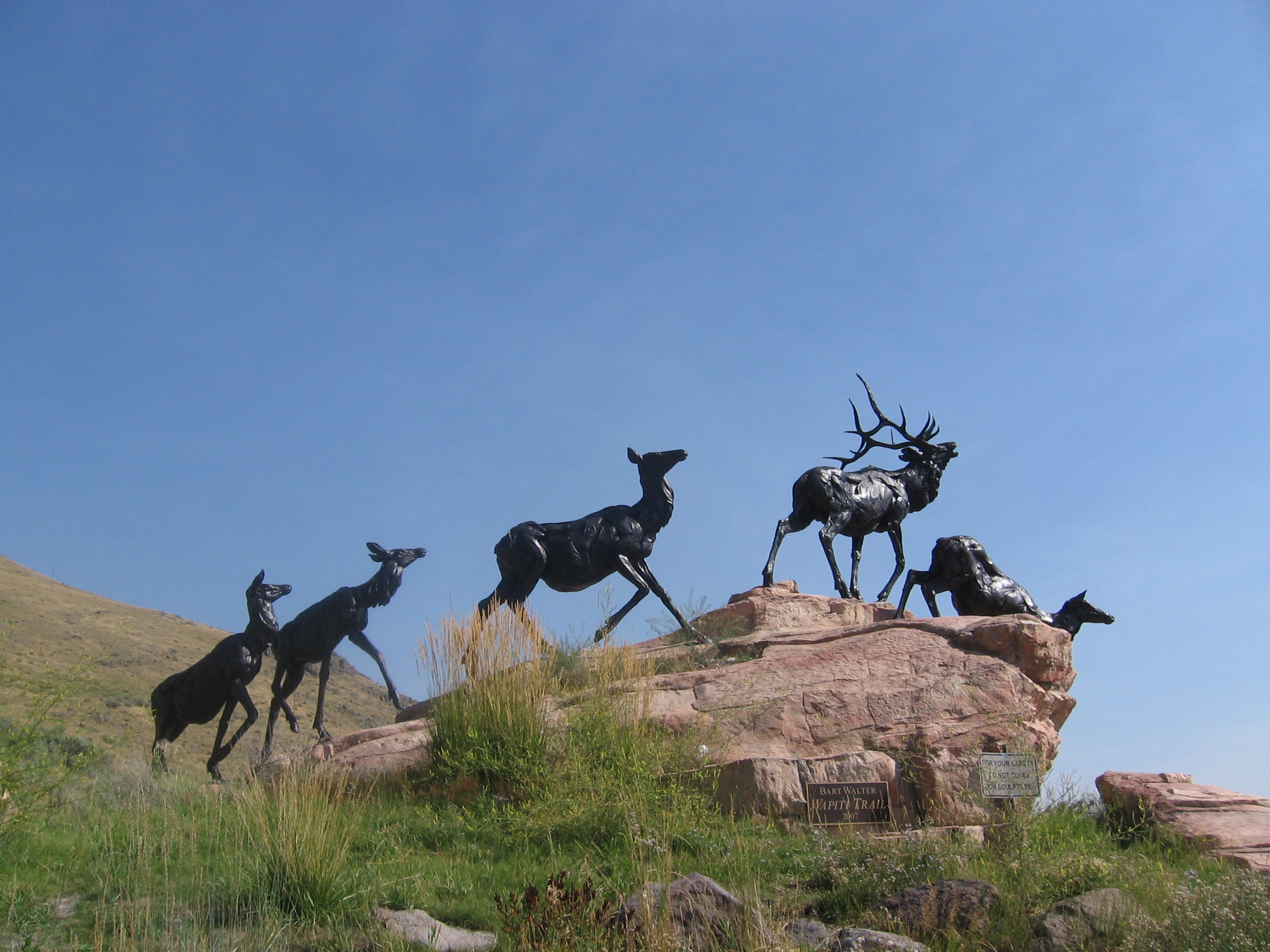 Buffalo Trail Wapiti Trail
We have spent a wonderful week of touring and hiking in Jackson Hole and now continue to Idaho for a few days before turning south to the Utah mountains.
Return to HOME page